Vietnam's textile-garment industry hopes for breakthroughs in 2019
ABO/VNA - Vietnam's textile and garment sector is hoped to make breakthroughs in 2019 based on successes and momentum last year.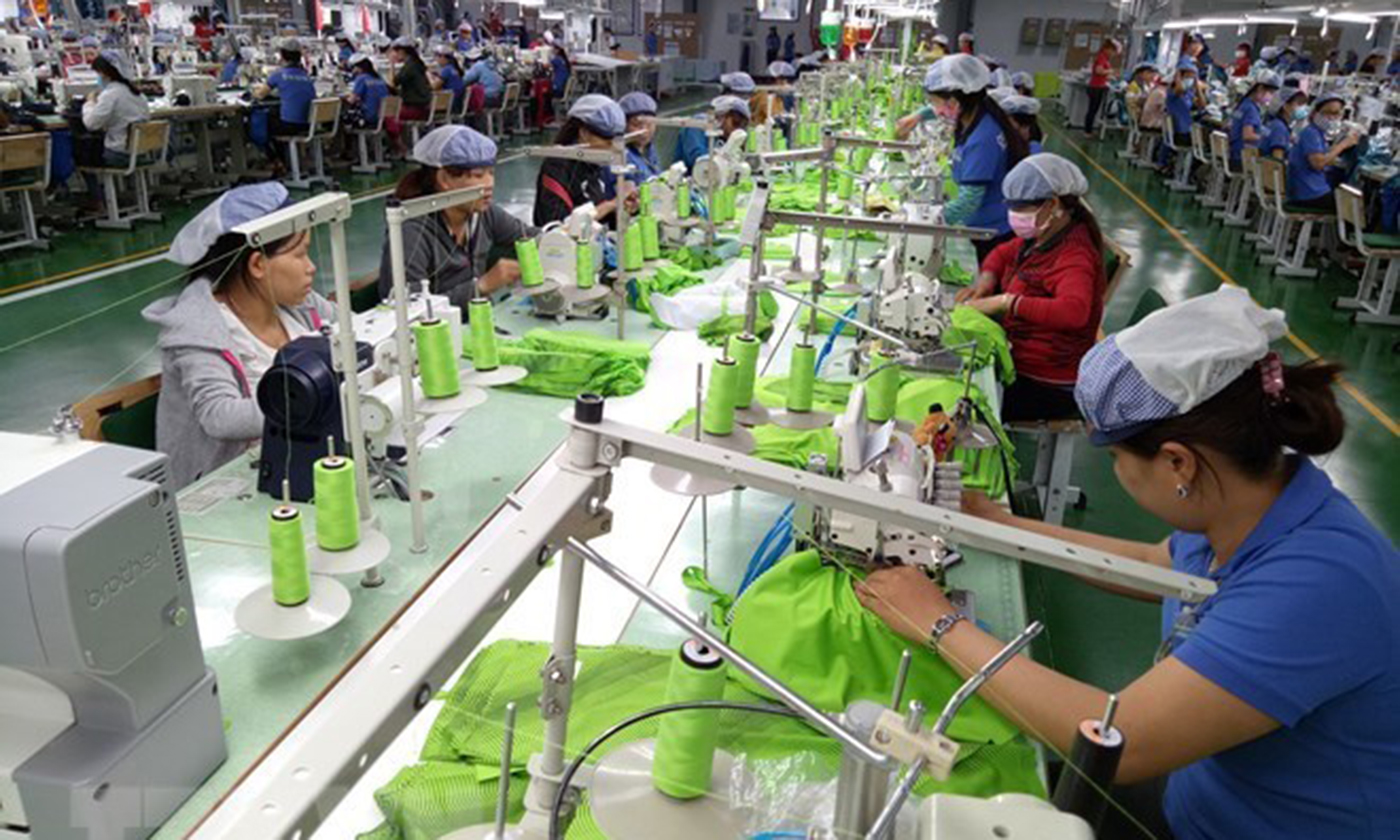 Illustrative image (Source: VNA)
According to the Vietnam Textile and Apparel Association (VITAS), 2018 was a successful year for the textile and garment industry with a total export turnover of over 36 billion USD, up over 16 percent year-on-year, making Vietnam one of the three biggest exporters of textiles and garments in the world.
VITAS Chairman Vu Duc Giang said last year, the world saw complicated developments, rising trade disputes and scientific-technological advances. In that context, the association proposed many measures to the Government, and relevant ministries and sectors to remove policies that cause difficulties for businesses operating in this field, he said.
With the results achieved in 2018, Vietnamese textile firms have witnessed positive signals for orders in 2019.
Many businesses have already received orders for the first six months of 2019 and even the whole year. Vietnam's products are highly competitive and the country gradually completed the textile supply chain because flows of capital investment in the textile and dyeing industry, and material has been on the rise.
The upcoming enforcement of new generation free trade agreements is a positive factor supporting for production and business activities of the sector in 2019.
On that basis, VITAS has set a target of 40 billion USD in export turnover, up 10.8 percent compared to 2018. The sector is expected to enjoy a trade surplus of 20 billion USD, and create employment and increase income for 2.85 million workers.
Experts said in 2019, the Comprehensive and Progressive Agreement for Trans-Pacific Partnership (CPTPP) is hoped to create a boost for many industries of Vietnam, including the textile and garment sector. In addition, the textile and garment sector is also waiting for more orders shifted from China to Vietnam due to the US-China trade war.
According to Pham Xuan Hong, Chairman of the Board of Directors of Saigon 3 Garment Joint Stock Company, domestic enterprises will be enabled to choose orders with highs price and easier requirements when a lot of orders are moved from China to Vietnam.

In order to catch up with these opportunities, local businesses need to gradually improve technologies and invest more in new technologies, he said.
However, opportunities will always go with challenges, experts said.
According to the Ministry of Industry and Trade, 2019 will continue to be a challenging year for the sector to integrate into the global textile supply chain.
(Source: VNA)
.