Tien Giang ensures supply of goods for Tet
ABO - Many trade centers and traditional markets in Tien Giang have prepared enough goods at stable prices for the Tet (Lunar New Year) holiday, which falls on February 5.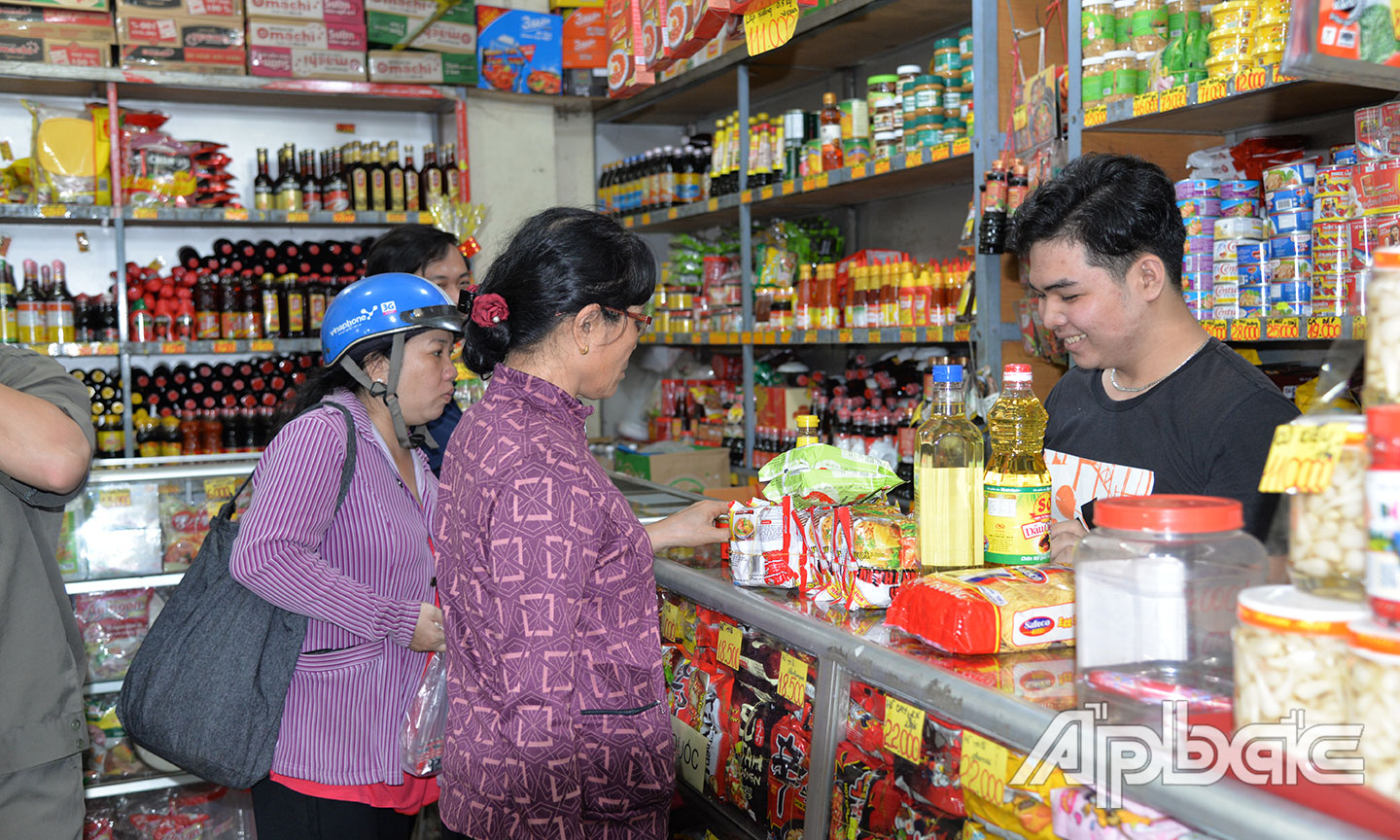 Illustrative image. Photo: ABO
According to Director of Trade and Service co-operative of Ward 1 in My Tho city Huynh Kim Tuan, until now, the cooperative has basically completed the import of goods to serve people during the Tet holiday, most notably price stabilization items assigned by the Tien Giang People's Committee and the Department of Industry and Trade such as: sugar, monosodium glutamate, cooking oil, etc...
The remarkable point in the work of serving goods in Tet holiday is a participation of many big brands of previous years such as: Trade and Service co-operative of Ward 1 in My Tho city, Vinh Kim Cooperative, Co.opmart My Tho, Co.opmart Go Cong, Co.opmart Cai Lay, Tien Giang Food Company, Huu Thanh Phat Import Export Trading Company Limited, etc... There is also a significant presence of the Green Department, Vinmart +.
According to the plan of the Tien Giang People's Committee, the amount of essential goods reserved for Tet holiday includes: 900 tons of assorted rice; 504 tons of granulated sugar; 841 thousand liters of cooking oil; more than 745 tons of monosodium glutamate and seasoning powder; 40 tons of cattle meat and 20 tons of poultry meat. The total value of goods participating units reserves more than 443 billion VND, of which more than 84 billion VND worth of essential goods, etc...
Assessing the situation of preparing goods for the upcoming Lunar New Year, Director of the Tien Giang Department of Industry and Trade Doan Van Phuong said that the demand for goods on the occasion of Tet holiday every year has increased significantly, often ranging from 15 percent – 20 percent. In order to ensure a good source of goods and stabilize the market, the Department of Industry and Trade has also built a plan to check goods and inspect markets in the province, etc...
By ANH PHUONG – Translated by HUU TAM


.