Building database to monitor health of science-technology enterprises: official
ABO/NDO - Deputy Minister of Science and Technology Tran Van Tung recommended that the Vietnam Association of Science and Technology Enterprises (VST) should build a database on Vietnamese science and technology enterprises to grasp the fluctuations and "health" of enterprises to find effective solutions to support their development.
Tung made the remarks at a workshop on promoting science and technology for enterprises held by the VST in Ho Chi Minh City on May 15.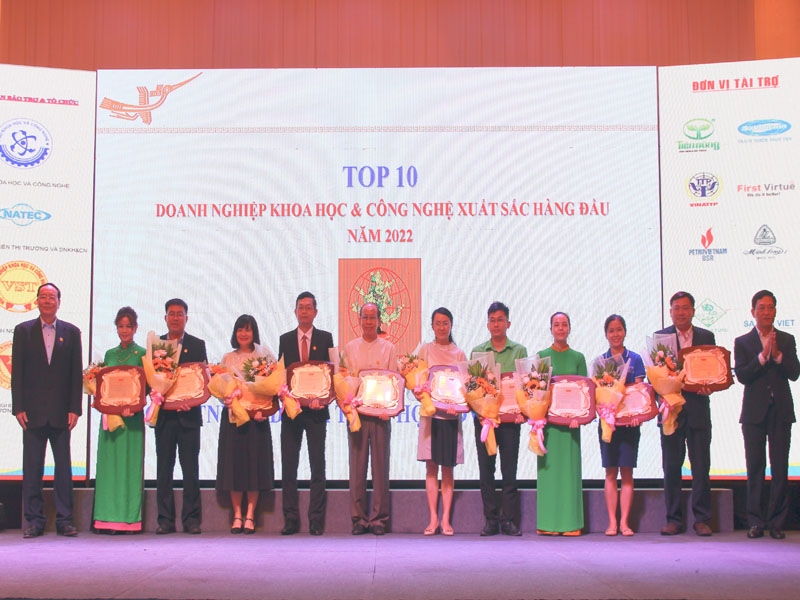 Typical enterprises honoured at the workshop.
The Deputy PM acknowledged the VST's efforts in recent years, noting that the COVID-19 pandemic has caused many difficulties for the business community over the past few years, but many Vietnamese science and technology enterprises with technical mastery have overcome challenges to gain sustainable development.
Vietnam's innovation start-up ecosystem, despite facing many difficulties, attracted a total investment of about 1.5 billion USD in 2021.
However, many research results of scientists and innovative ideas remain slow to be marketed and commercialised.
Therefore, Tung recommended that the VST should have solutions to support the science and technology enterprise community so that they can contribute further to the national economic development.
According to VST Chairman Hoang Duc Thao, promoting linkages and cooperation between enterprises and the application of technology to production, will be important factors in the context of international economic integration.
(Source: NDO)
.