Son La exports 20 tonnes of fresh longan to Europe and UK
ABO/NDO - The northern mountainous province of Son La held an event on July 23 to export 20 tonnes of fresh longan to Europe and the UK, and another 8 tonnes of dried longan flesh to China.
They were Son La Province's first batches of longan exports in 2022, which came as part of the Song Ma Longan Festival.
Song Ma District is the main longan growing region of Son La with 7,500 hectares, accounting for over 70% of the district's fruit cultivation area.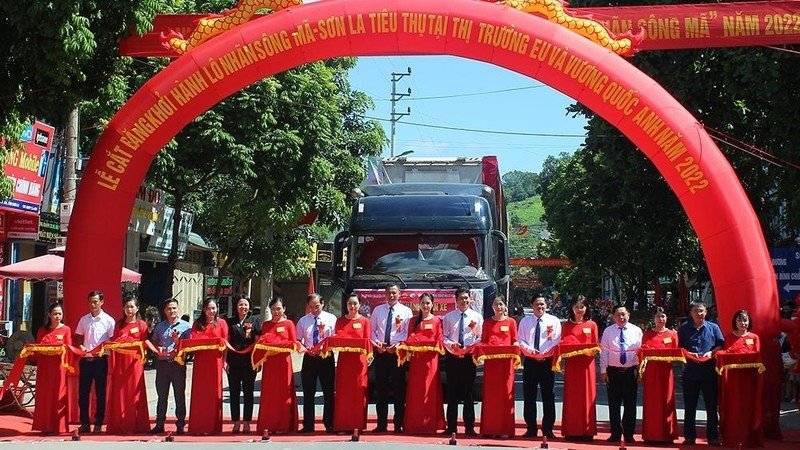 The ceremony to launch the export of Song Ma longan to the EU and the UK.
In addition to Europe, Song Ma's longan is also exported to the United States, China, Australia and New Zealand.
Song Ma's output of fresh longan is expected to reach 60,000 tonnes in 2022, of which 40,000 tonnes will be dried, 18,400 tonnes are for domestic consumption and 1,600 tonnes are for export.
As of July 23, Song Ma District has sold more than 23,400 tonnes, worth 555 billion VND (23.7 million USD).
At the Song Ma Longan Festival, Son La Province recognised two villages in Chieng Khoong Commune as longan flesh processing villages and held an exhibition of longan and other local agricultural produce.
(Source: NDO)
.