Ho Chi Minh City cuts time for handling administrative procedures in industrial zones by 30%
ABO/NDO- The Management Board of Ho Chi Minh City Export Processing and Industrial Zones Authority (Hepza) has cut the time for handling many administrative procedures by 30% to support businesses, especially during the COVID-19 pandemic and post-recovery period.
Deputy Head of Hepza Pham Thanh Truc announced the information at a meeting held on September 28 between the Management Board of Hepza and enterprises operating at six industrial zones in the city.
The meeting aimed to listen to enterprises' opinions on difficulties in production and business activities and propose support policies for the city authorities to support the effective operation of enterprises.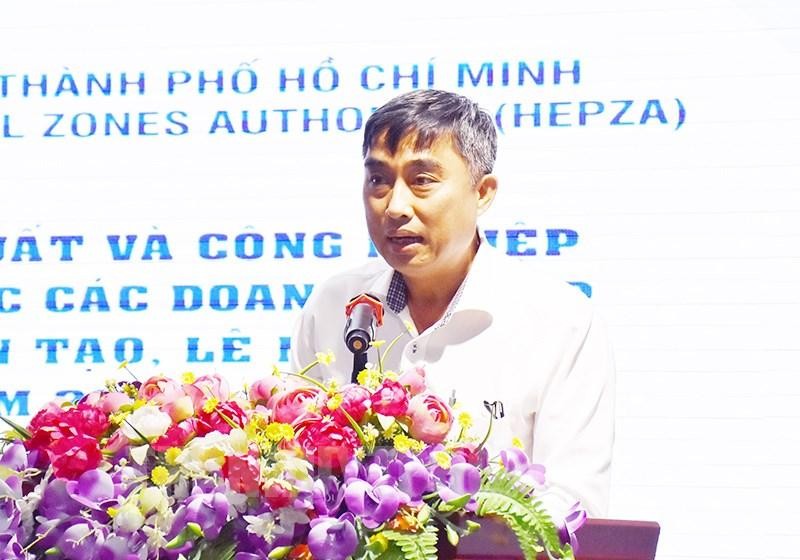 Deputy Head of Hepza Pham Thanh Truc speaking at the meeting (Photo: DAN NHU).
One of the outstanding results of Hepza Management Board in support of enterprises is the 30% reduction in processing time for three administrative procedures related to the issuance of investment registration certificates.
"This reduction in procedure handling time has helped businesses save time and reduce costs, as well as create conditions for businesses to stabilise production and business activities, especially after a long time of the pandemic," Truc noted.
Hepza is also working to expand the list of administrative procedures to be handled within one working day.
At the meeting, enterprises located in the industrial zones raised a number of inadequacies, such as environmental treatment, water drainage, investment capital adjustment procedures, inspection of fire prevention and fighting, and others. They also wished Hepza to coordinate with labour supply companies to provide human resources for enterprises at the industrial zones.
(Source: NDO)
.