Cai Mep-Thi Vai aims to become hub port in Asia and the world
ABO/NDO- A workshop took place on May 20 in Ba Ria-Vung Tau Province to discuss measures to transform Cai Mep-Thi Vai into a major hub port in both Asia and the world.
The event was chaired by Ba Ria-Vung Tau Chairman Nguyen Van Tho and attended by representatives of enterprises, trade associations and the Vietnam Logistics Research and Development Institute.
Located on a vital marine route connecting Vietnam and the world, Cai Mep-Thi Vai Port is capable of handling the largest container ships in the world.
According to Ba Ria-Vung Tau Chairman Nguyen Van Tho, Cai Mep-Thi Vai has seen a rapid increase in its cargo throughput in recent years, to become one of the world's 100 largest container ports.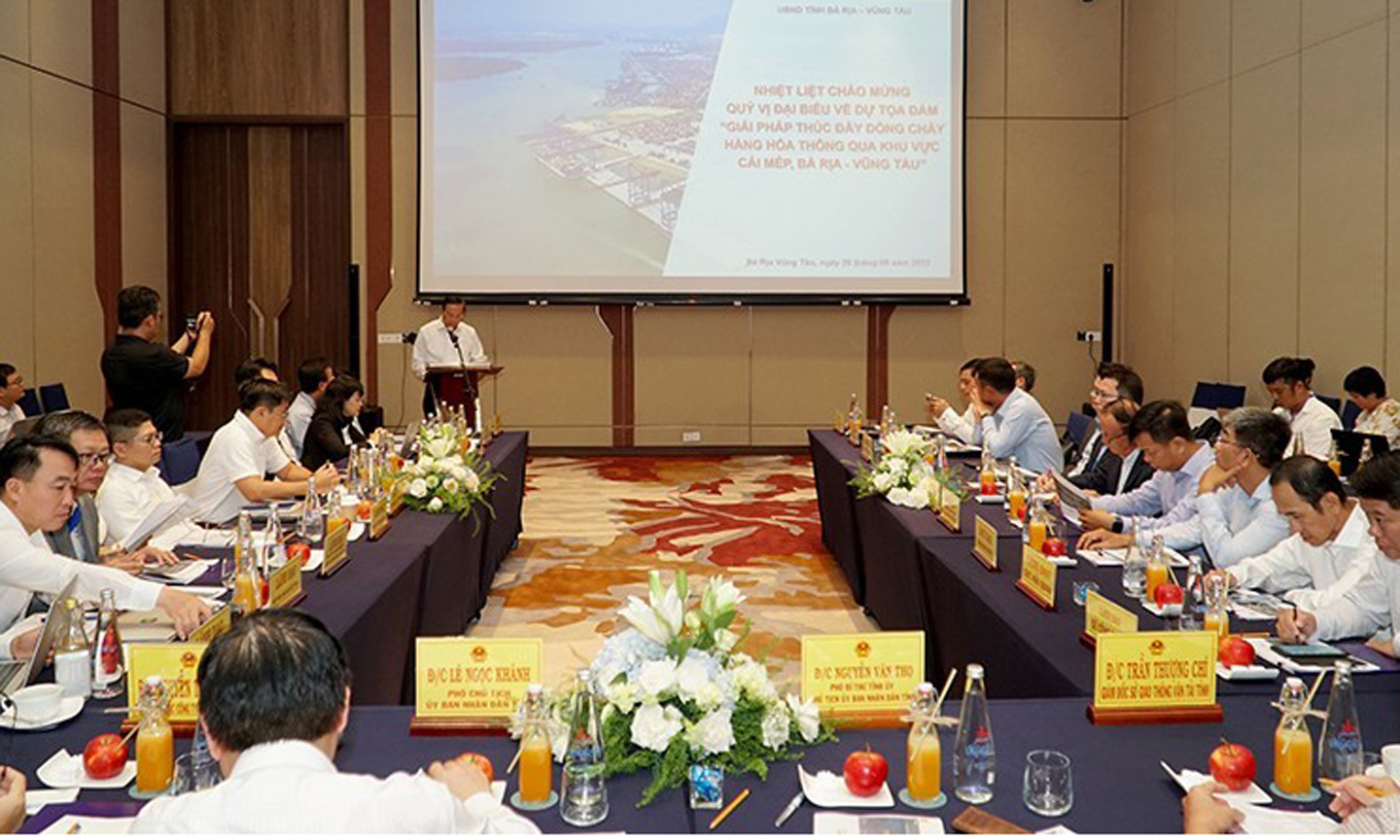 Overview of the workshop.
It is also one of the most efficient container ports, standing at number 11 globally in 2021.
He attributed the port's impressive performance to administrative reforms, which have helped reduce the cost and time for ship owners and increased shipping lines' confidence in the national single-window administrative system.
At the workshop, enterprises recommended that the Ba Ria-Vung Tau government should accelerate the planning of the Cai Mep-Thi Vai logistics ecosystem and improve other transport infrastructure linking the port.
Delegates also suggested that the parties concerned work together to find out the solutions for applying information technology in managing and operating transport and logistics activities.
(Source: NDO)
.