First book on Vietnam's overseas direct investment launched
ABO/NDO- The Vietnam - Myanmar Friendship Association and the International Investment Research Institute (ISC) on May 31 launched a book on Vietnam's direct investment abroad and in Myanmar.
The book, the first featuring Vietnam's outward direct investment (ODI), provides necessary information for Vietnamese state management agencies and business community, especially those that have been planning to invest abroad, to be more aware of the role of ODI for developing countries like Vietnam.
It also reviews Vietnam's overseas investment in the the 1999-2022 period and gives recommendations to the Government on orientations and solutions to promote the ODI in line with the country's socio-economic development strategy from now to 2030.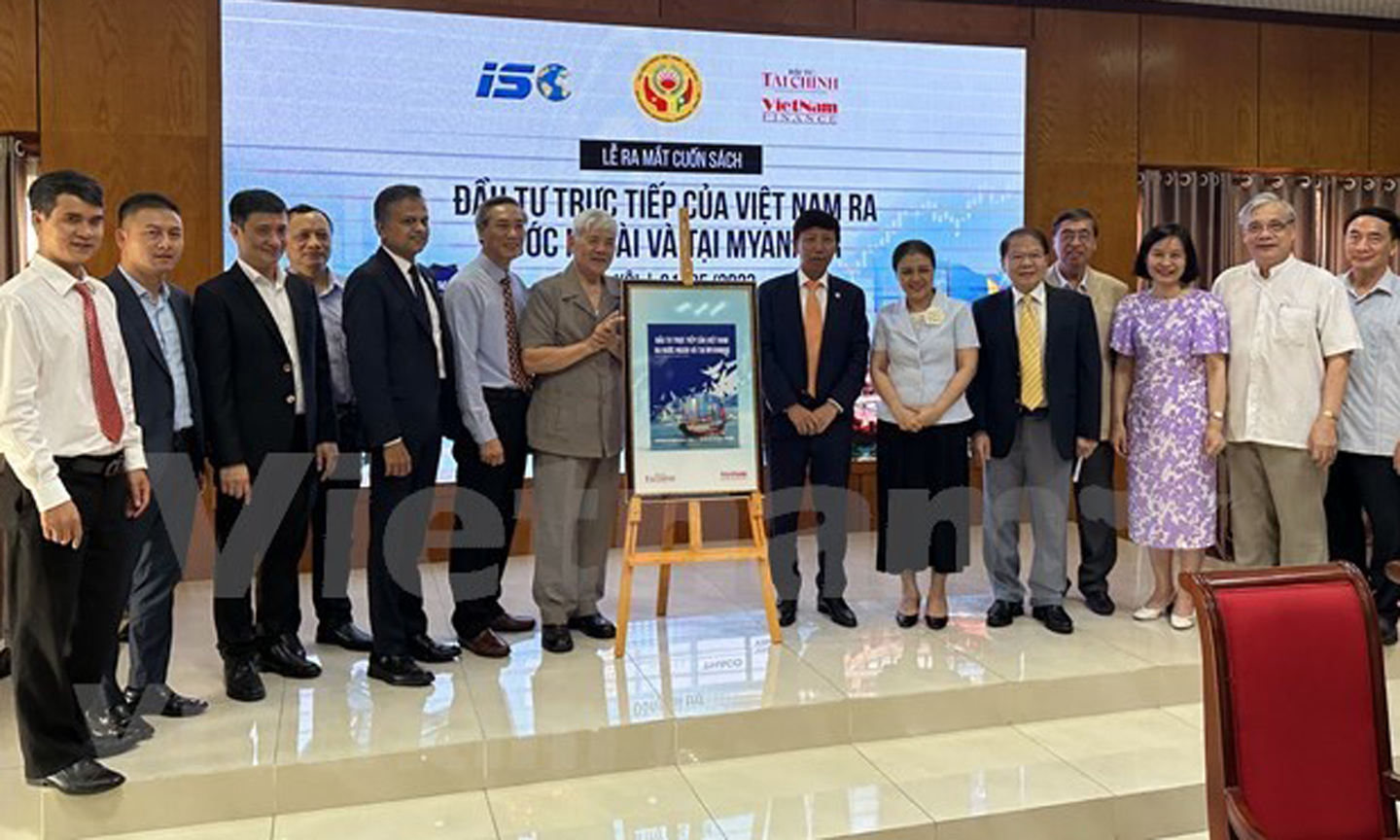 Representatives from organisations and agencies at the book launching ceremony. (Photo:VNA).
In the appendix, in addition to the opinions of experts and managers on overseas investment experience, the authors introduce the analysis and assessment of the investment environment of some countries that are major strategic partners of Vietnam for readers' reference.
The book consists of four chapters: outward investment activities in the world; overview of Vietnam's overseas investment; Vietnam's direct investment in Myanmar; and orientations and solutions to promote Vietnam's investment overseas and in Myanmar.
Chu Cong Phung, Chairman of the Vietnam - Myanmar Friendship Association, said that Myanmar boasts great potential, opening up long-term opportunities for Vietnamese investors despite difficulties in the country.
President of the Vietnam Union of Friendship Organisations Ambassador Nguyen Phuong Nga said that the book is useful for Vietnamese policymakers and businesses, especially those who are looking to invest abroad, including Myanmar. Through the book, Vietnamese businesses will have access to a lot of useful information from which they can make successful, and effective investment decisions.
(Source: NDO)
.