Vietnam's five-month FDI rises sharply nationwide
ABO/NDO- The total inflows of foreign investment in Vietnam this year to May 20, including new and added investment and contributions for share purchases by foreign investors, reached nearly 10.86 billion USD, down 7.3% year-on-year, but up 10.6 percentage points as compared with the figure in the first four months of this year, the Foreign Investment Agency (FIA) under the Ministry of Planning and Investment reported.
Of the sum, more than 5.26 billion USD was injected into 962 new projects, representing year-on-year increases of 27.8% in value and 66.4% in value, the agency said.
According to the agency, 1,278 transactions of capital contribution for share purchases were recorded in the period with a combined value of nearly 3.32 billion USD, down 5.6% in number of transactions but up 67.2% in value.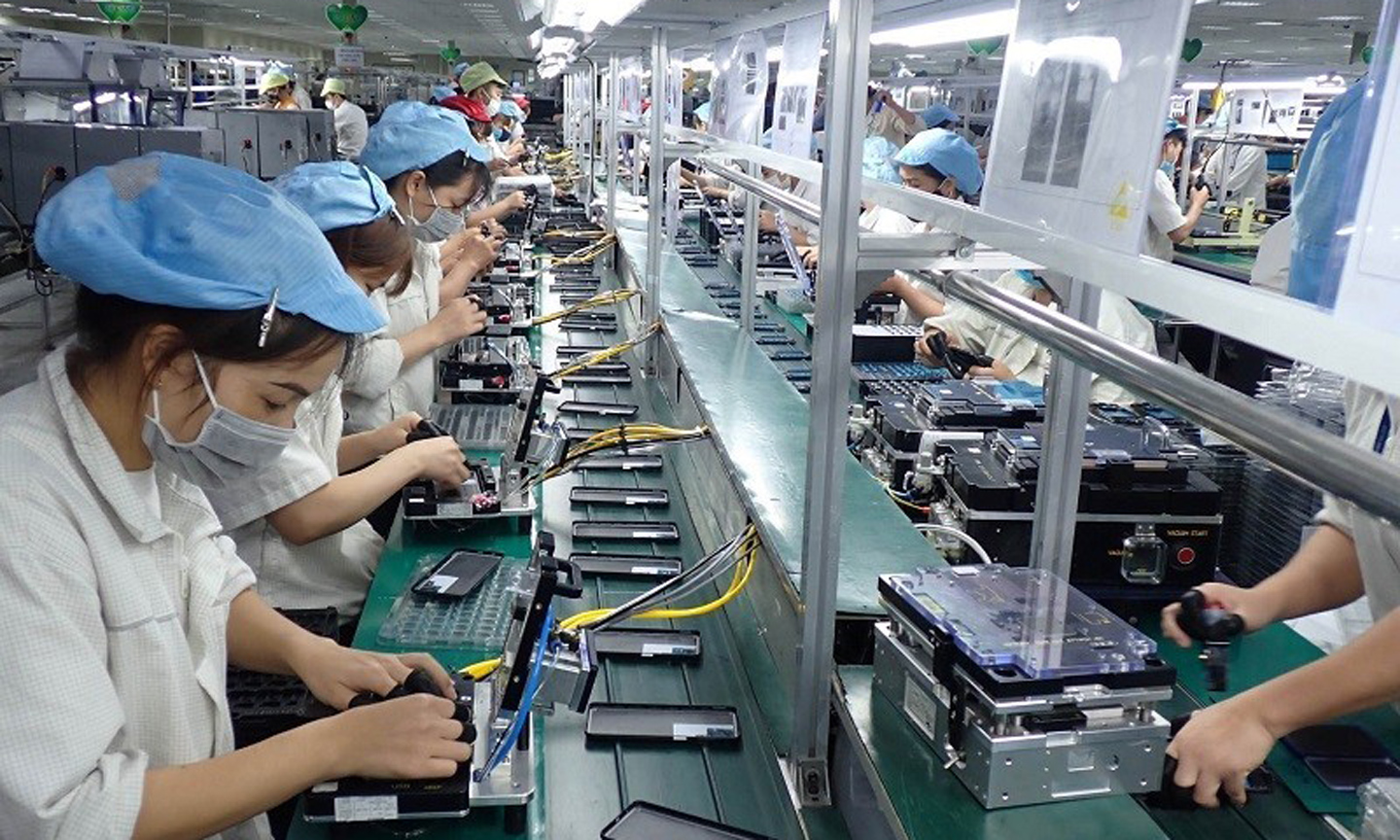 Vietnam's five-month FDI rises sharply nationwide (Photo: VNA).
Nevertheless, 485 projects registered to adjust their investment with additional capital of nearly 2.28 billion USD, a drop of up to 59.4% from the corresponding time last year.
The processing and manufacturing sector was the largest recipient of FDI, with more than 6.64 billion USD, accounting for 61.2% of the total pledges, followed by finance-banking, real estate, and science-technology.
Among the 82 countries and territories investing in Vietnam during the period, Singapore took the lead with over 2.53 billion USD, making up more than 23.3% of the accumulative figure.
Japan and China came second and third with nearly 2.1 billion USD and some 1.61 billion USD, respectively. Other large investors included Taiwan (China), Hong Kong (China), and the Republic of Korea.
Foreign investments were poured into 50 out of the 63 cities and provinces, of which Hanoi received the most, with about 1.87 billion USD, accounting for about 17.2% of the sum, followed by the northern province of Bac Giang, and HCM City, Binh Duong, and Dong Nai provinces in the south.
However, HCM City topped the list in the numbers of new and adjusted projects, and capital contribution for share purchases.
(Source: NDO)
.