Hung Vuong Flower Street opend for Tet
ABO - Hung Vuong Flower Street, a popular attraction during Tet (Lunar New Year), opened on February 12 night (the 27th day of the last lunar month).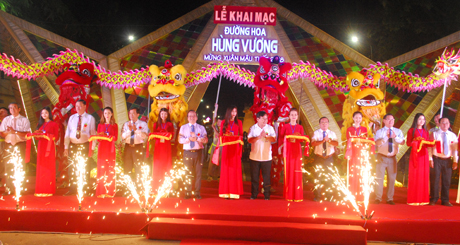 At the opening ceremony. Photo: SI NGUYEN
Hung Vuong Flower Street 2018 entitled the theme "Tet of belief", designed with a length of about 450 meters, located on Hung Vuong Street, from Nguyen Trai street to the Tien Giang Maternity hospital. It was designed with many beautiful scenes and beautiful landscape such as: spring garden, reunion, unity, color spring, etc…
This design was relevant and associated with the economic and social development of the My Tho city in particular and Tien Giang province in general.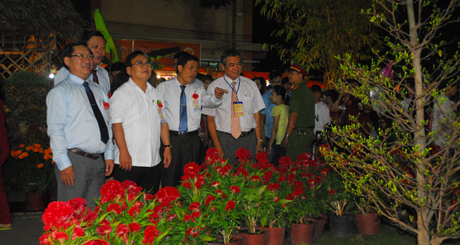 Provincial leaders and My Tho city leaders visit the Hung Vuong Flower Street. Photo: S.NGUYEN
With hundreds of flowers and unique designs, Hung Vuong Flower Street celebrated the spring 2018 will create space, landscapes and fun for the people of My Tho city and surrounding areas to enjoy, etc…
The Hung Vuong Flower Street will be closed at 24 hours on February 22.
By SI NGUYEN – Translated by NGUYEN HUU
.