Preselecting the first young talent contest of Tien Giang province
ABO - The first young talent contest of Tien Giang province was hold on January 20 by Tien Giang provincial Communist Youth Union in coordination with Tien Giang Radio and Television Station and the Tien Giang Department of Culture, Sports and Tourism.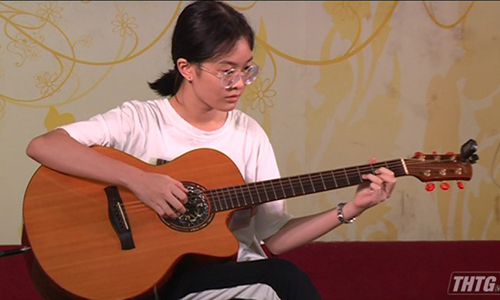 A performance of a contestant. Photo: thtg.vn
Participants in the contest are union members, children from 12 to 20 years old, having a household registration in Tien Giang province, currently living, studying and working in Tien Giang province or other provinces in Vietnam territory.
In the preliminary round, there were more than 100 participants with more than 60 items of singing, dancing, acting, performing musical instruments, magic, martial arts, ect ...
From the preliminary selection rounds at the clusters, the best contestants would be selected to join the semi-finals and the final round.
The competition is a playground and a healthy environment for union members and young people to exchange, study, share and show their talents in various fields.
According to the plan, the semi-finals of the competition will take place on January 26 and the final round on February in the provincial central square.
The program is expected to be live broadcasted on the Tien Giang Radio and TV station to serve the audience and fans to follow.
(According to thtg.vn – Translated by HOANG AN)
.