Engraving calligraphy on watermelon to welcome Tet
ABO - In order to meet the needs of people during Tet, in recent years, drawing and carving calligraphy on fruits, especially watermelon, coconut, etc ... are popular. It is the unique and most because of its good meaning from the calligraphy letters such as "Phúc", "Lộc", "Thọ", "An khang". "Thịnh vượng", etc… with the hope for warmness and prosperousness as well as luckiness of each family.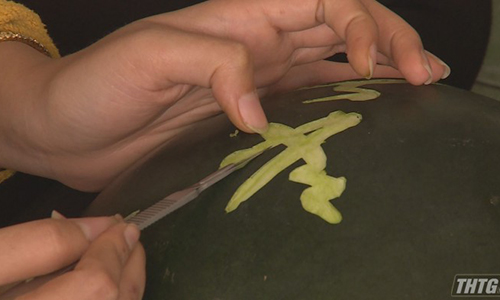 Photo: thtg.vn
Engraving word on the melon normally ranges from 60,000 to 300,000 VND, depending on the size of the word, pattern, etc ... with different prices. There are many typefaces for customers to choose such as Phúc", "Lộc", "Thọ", "An khang", etc…
This attracts customers because the sculpted products do not affect quality as well as flavor of melon for Tet.
To meet the needs of customers, in addition to the models available, these places also engrave and write calligraphy as required by customers, creating satisfaction for each person to have a prosperous Tet.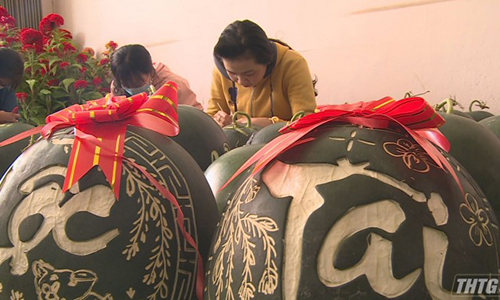 Photo: thtg.vn
(According to thtg.vn – Translated by HUU TAM)
.