Art exhibition features lacquer painting
ABO/NDO – An art exhibition themed "Mien ky uc" (memory) featuring lacquer paintings by People's Artist, painter Chu Manh Chan, opened at the Vietnam Fine Arts Museum in Hanoi on March 26.
Born in 1933 in Chang Son village, Thach That, Son Tay, now part of Hanoi, one of the most famous names for lacquer art, Chan not only composed paintings but also designed and taught fine arts technology. He has trained many renowned artists and artisans.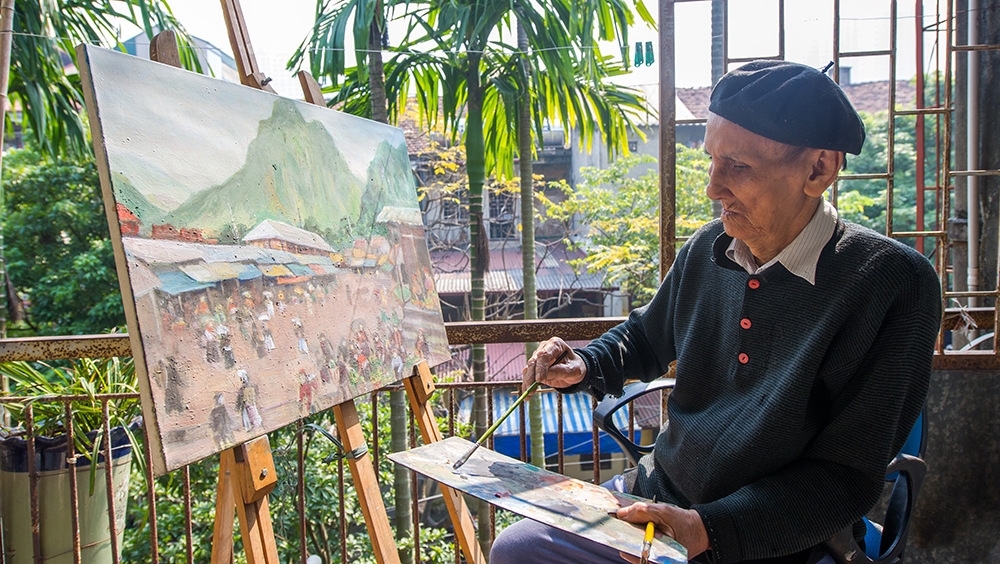 Artist Chu Manh Chan.
His exhibition showcases 30 selected works from the artist's career, mostly lacquer works and several made from pigments.
The main theme is the beauty of Vietnamese village traditions, such as "Ca tru" (ceremonial singing), "Tay Phuong Pagoda", "Village Gate", "Tho Ha Village Gate", "Ha Communal House", and especially the lacquer painting "Festival of Thay Pagoda" in large format measuring 4m x 2.5m vividly re-enacting the biggest festival in the old land of Son Tay (now part of Hanoi).
The exhibition runs until April 3.
(Source: NDO)
.