National Cultural Conference: traditional values should be promoted
ABO/NDO - Traditional values of Vietnamese people should be promoted to build a prosperous nation, for people's happiness, Deputy Prime Minister Vu Duc Dam said while concluding the National Cultural Conference implementing the 13th National Party Congress's Resolution on November 24.
The Deputy PM expressed his belief that Vietnamese culture will brighten up and blend in with the flow of human civilisation.
Mentioning some tasks during the implementation of the cultural development strategy by 2030 in the time ahead, he stressed the need to further improve public awareness of culture and deal with weaknesses and limitations in human resources.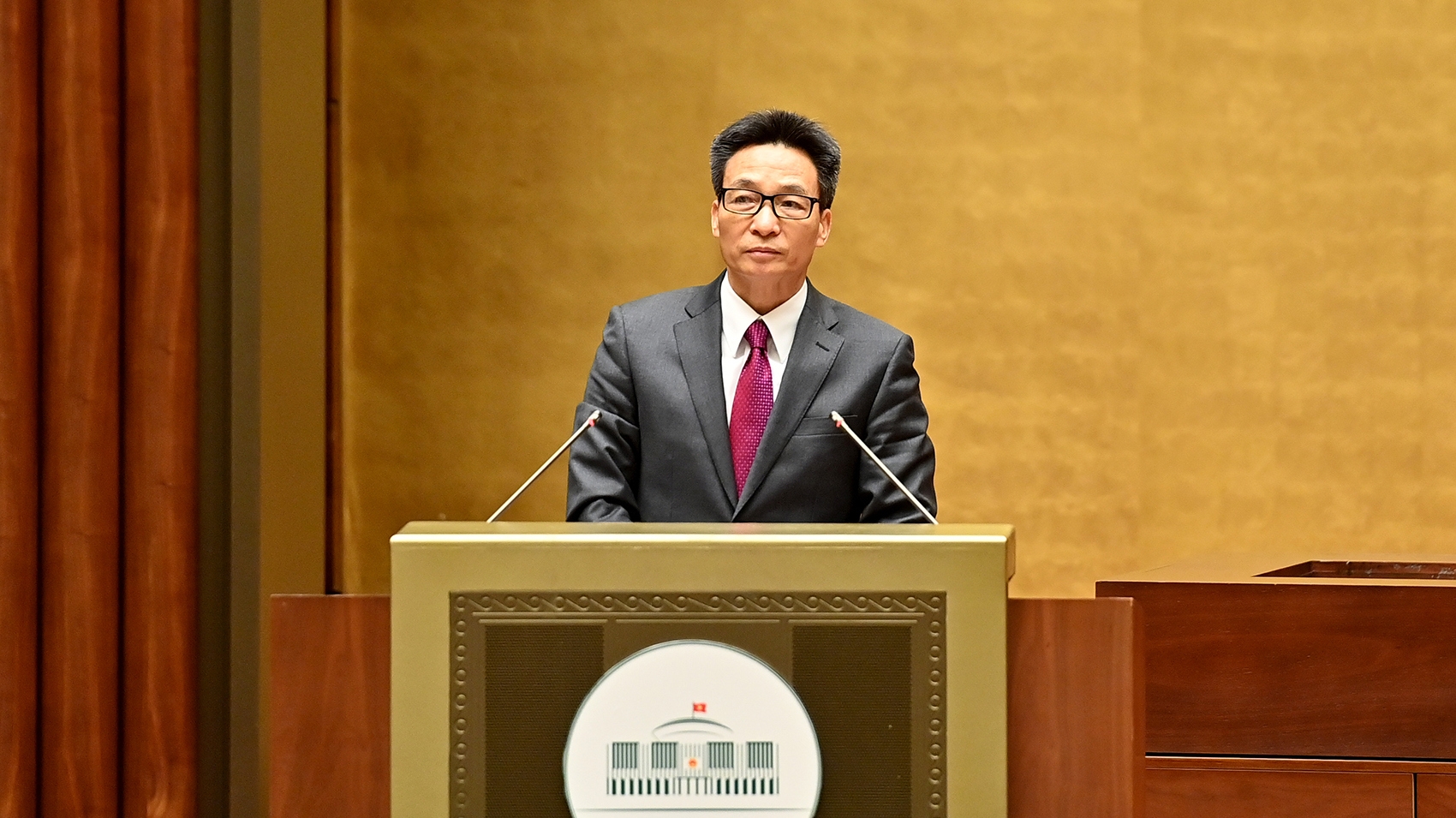 Deputy PM Vu Duc Dam at the conference (Photo: Dang Khoa).
The implementation work should contribute to arousing the entire nation's development aspirations, preventing backwardness, creating new momentum and bringing into full play creativity and strength of the nation to develop more quickly and sustainably.
At the same time, it is necessary to make the best of good cultural values of the world and adjust the cultural aspects that are no longer appropriate, he said.
According to Minister of Culture, Sports and Tourism Nguyen Van Hung, the conference took place within guidelines of the Politburo and Secretariat of the Communist Party of Vietnam (CPV) Central Committee, and received the warm response from all-level agencies and localities.
He emphasised the need to be fully aware of building and developing Vietnamese culture under the Party's leadership and the State's management, and on the basis of the great national unity bloc.
People must be put at the centre, with artists, writers, intellectuals and relevant forces playing the key role, the official noted.
(Source: NDO)
.