Quang Binh Provincial Museum welcomes hundreds of visitors
ABO/NDO – The Quang Binh Provincial Museum welcomed hundreds of locals and visitors in recent days on the occasion of the 65th anniversary of Uncle Ho's visit to the province (June 16, 1957-2022).
Nearly 1,000 photos and precious books are on display, helping visitors learn about the life, career and great contributions of President Ho Chi Minh to the revolutionary cause of the Party and nation, during his special visit to Quang Binh, 65 years ago.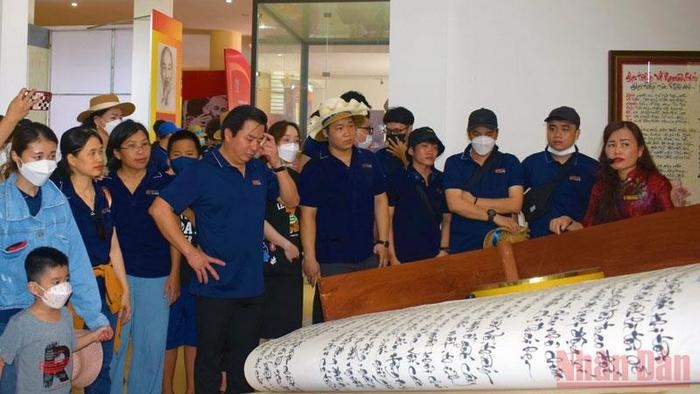 Visitors to Quang Binh Provincial Museum (Photo: NDO).
In addition, the museum introduces many documents on the life and career of General Vo Nguyen Giap, the great General of the Vietnamese people, especially in Quang Binh province.
According to the Director of Quang Binh Museum Le ThiHuong, Bao Tang welcomed nearly 5,000 visitors over the past two weeks. The tour of the museum will also be incorporated into tours from other surrounding tourist attractions such as Tam Toa Church and Dong Hoi ancient citadel.
It can be said that thanks to this method, Quang Binh Provincial Museum has become a "red address" for locals and visitors to Quang Binh, which is considered the "kingdom of caves".
(Source: NDO)
.