Thai Nguyen to host national cultural festival of Dao ethnic group
ABO/NDO- The second national cultural festival of the Dao ethnic group will be held in the northern province of Thai Nguyen from October 6 to 8 by the Ministry of Culture, Sports and Tourism and the Thai Nguyen provincial People's Committee.
The festival will attract the participation of artisans and artists from the Dao ethnic group from 14 provinces across the country, including Bac Giang, Thai Nguyen, Bac Can, Cao Bang, Ha Giang, and Thanh Hoa.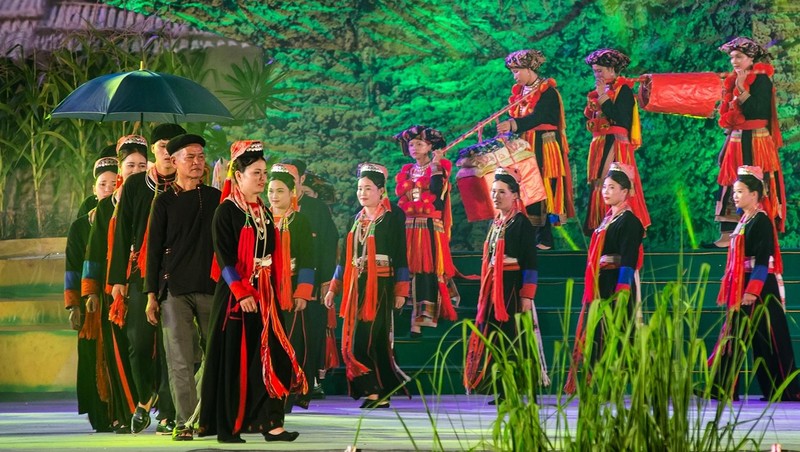 A stage reproduction of a traditional wedding of the Dao ethnic group (Photo: baodantoc.vn).
Highlights during the festival will include an exhibition on the typical cultural features of the Dao ethnic group, events to introduce the indigenous cuisine of the Dao people, sporting events and folk games such as crossbow shooting, stick pushing, tug of war and running on stilts.
A show introducing the traditional costumes and reproducing traditional festivals, rituals, and cultural activities in the daily life of the Dao ethnic community will also feature on the occasion.
The festival aims to create a cultural venue for the Dao people to meet and exchange experiences in preserving and promoting their traditional cultural values while contributing to boosting the tourism sector of Thai Nguyen province.
(Source: NDO)
.