Khau Vai Love Market Festival opens in Ha Giang Province
ABO/NDO- The 2023 Khau Vai Love Market Festival officially opened with a ceremony held in Meo Vac District, in the northern mountainous province of Ha Giang, on May 15.
During the two-day festival, a wide variety of attractive activities imbued with cultural identities of ethnic minority groups in Ha Giang are held including the performances of H'Mong flutes, fire dancing of the Lo Lo group, and dances with hats and scarfs of the Giay ethnic minority group.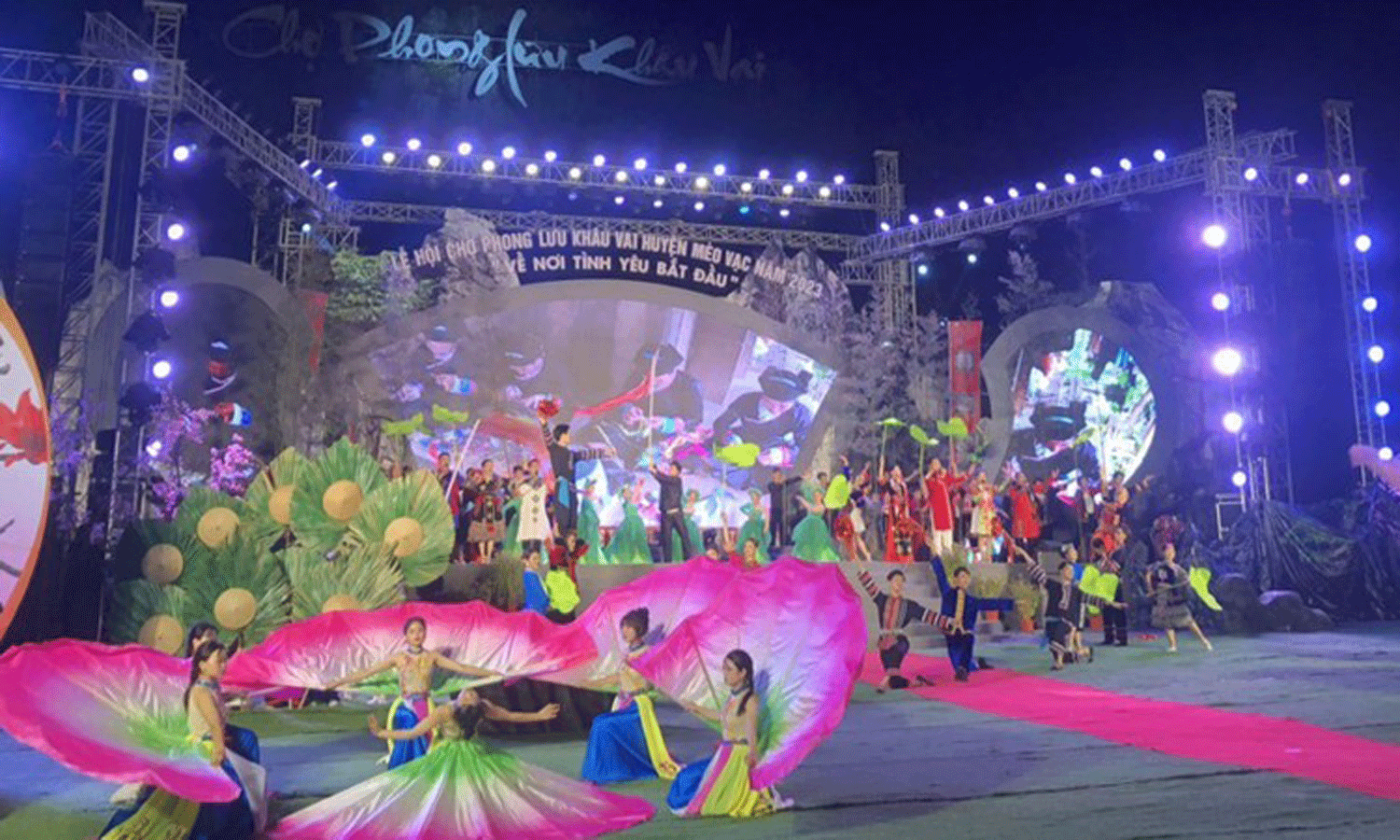 At the opening ceremony for the Khau Vai Love Market Festival.
In addition, visitors have the chance to experience folk games, enjoy traditional foods at the Meo Vac night market,and join tours on the Dong Van Karst Plateau.
The Khau Vai Love Market was formed more than 100 years ago. This is a famous market in Ha Giang held only once per year on the 27th day of the third lunar month.
Coming to the market, visitors can gather together, pray for love and blessings, and enjoy the traditional cultural values of the ethnic communities in Dong Van Karst Plateau.
(Source: NDO)
.