Museum hosts various activities for children to explore cultural heritages
ABO/NDO- A wide range of interesting activities were held at the Vietnam Museum of Ethnology in Hanoi on May 27 and 28 to help children explore cultural heritages.
At the museum, children could join their parents to explore traditional musical instruments, weaving materials, and folk singing.
They were also invited to join typical folk games from countries around the world, such as India, Malaysia, Nepal, the Republic of Korea, Indonesia, Philippines, Thailand, and Vietnam.
Meanwhile, young art lovers could try their hand at Dong Ho folk painting, or learn to control puppets under instruction of artist Duong Van Hoc.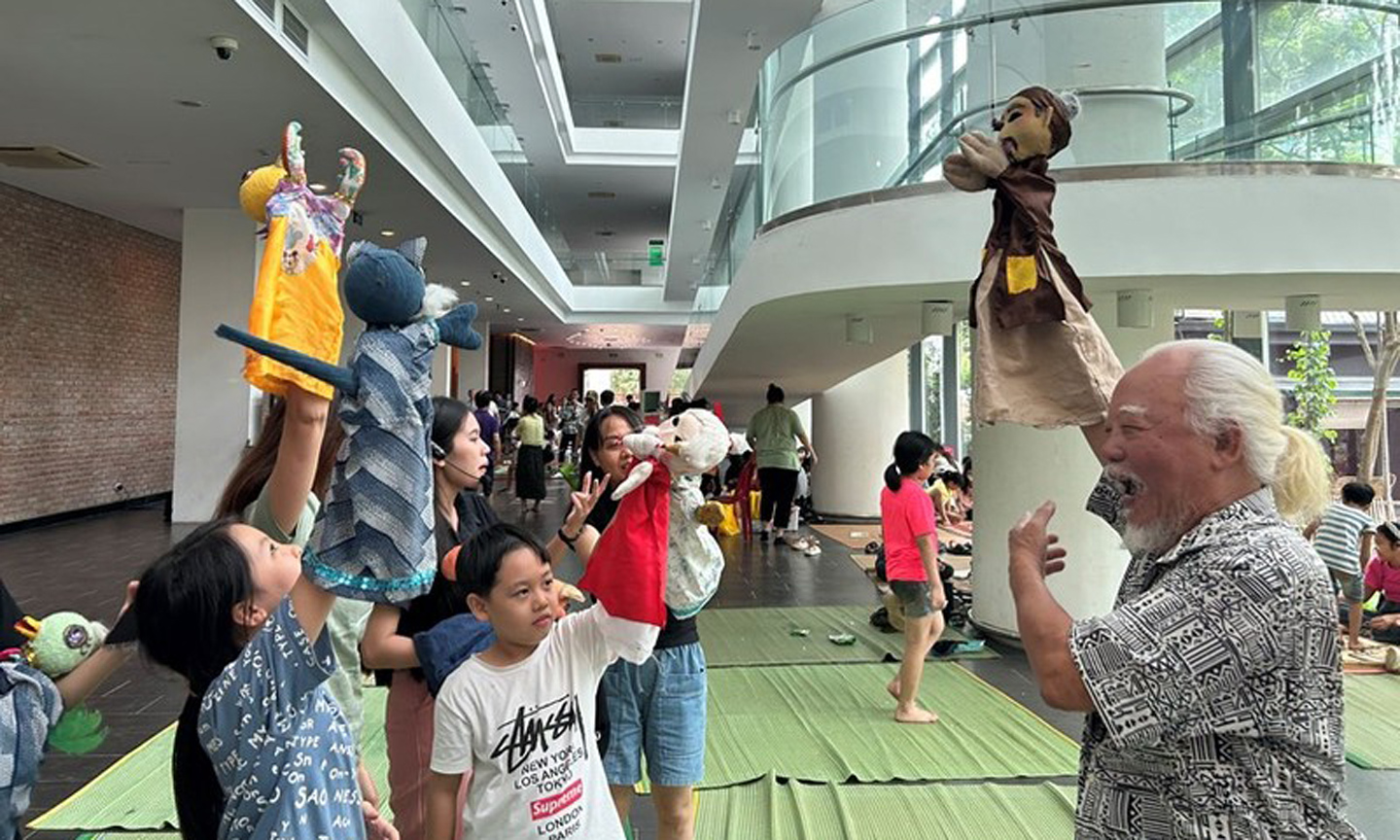 Children learn to control puppets under instruction of artist Duong Van Hoc. (Photo: daidoanket.vn).
Water puppeteers from Dong Ngu Ward, Thuan Thanh District, Bac Ninh Province, entertained children with interesting performances.
Notably, the programme attracted the participation from foreign students from Cambodia, Laos, Thailand, Myanmar, Mozambique, and the RoK, who taught children how to say common greetings in their mother languages.
The foreign students also introduced participants to the traditional costumes and festivals in their countries.
According to Dr. Bui Ngoc Quang, Deputy Director of the Vietnam Museum of Ethnology, the activities aim to enhancing experiences for children, providing them with an opportunity to learn the cultures of Vietnam and countries around the world while developing their thinking, creativity, and communication skills.
"We hope that the activities will help to increase children's understanding and appreciation for folk knowledge, thus raising their awareness of protecting cultural heritage of their ancestors," he stated.
(Source: NDO)
.