Robot Talent Contest for students launched in Hanoi
ABO/NDO- The 2023 Robot Robotacon WRO, known as the Robot Talent Contest , opened for registration in Hanoi on April 14.
Themed "Global connection", the contest is jointly organised by the Danish Embassy in Vietnam and Viet Tinh Anh Joint Stock Company.
Speaking at the launching ceremony, Deputy Minister of Education and Training Nguyen Huu Do said the contest is expected to encourage students to explore science, sharpen their computing skills through practical and more assessable software.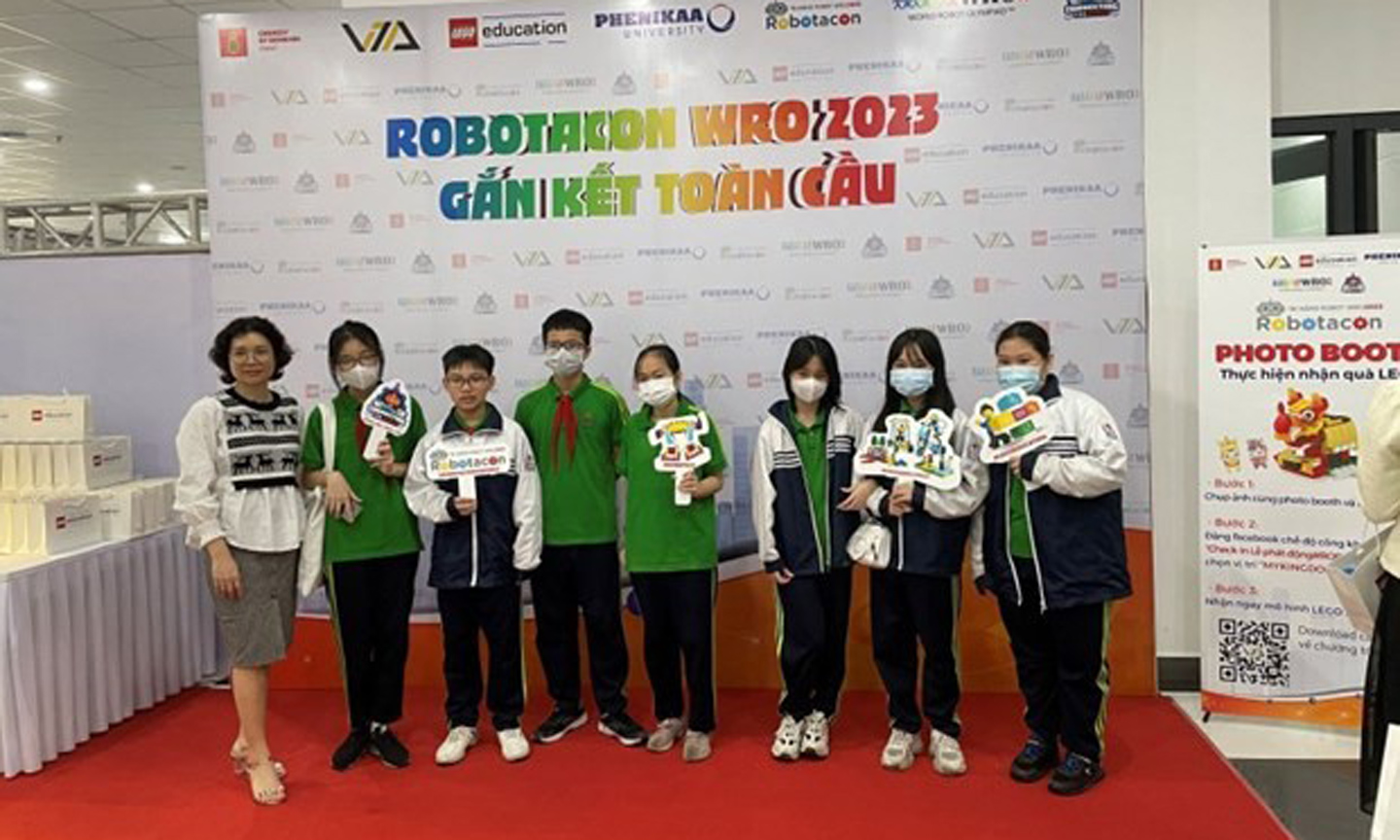 Robotacon Wro 2023 is a prestigious educational contest for youngsters from 6-19 years old (Photo: VNA).
He also hoped that the activity will help to further intensify education and training collaboration between Vietnam and Denmark.
Danish Ambassador in Vietnam Nicolai Prytz said the Robotacon Wro 2023 is a prestigious educational contest for youngsters, helping to equip them with essential skills in the 21st century such as critical thinking, teamwork, problem solving and technology mastery.
Some 500 teams will compete in two elimination rounds in Vietnam. The final round will take place in August 2023 in Hanoi to seek the most outstanding teams and individuals to represent the country at the world's final round in Panama.
ROBOTACON WRO, first held in 2004, has so far attracted more than 22,000 contestants, ranging from 6 - 19 years old from more than 60 countries.
Since 2016, Vietnamese teams have achieved many impressive achievements at World WRO competitions, including three silver and eight bronze medals.
(Source: NDO)
.