Visiting the pagoda on the New Year's Eve
Tuesday, 20/02/2018, 16:55 [GMT+7]
ABO - On the New Year's Eve, people in the My Tho city often visited the pagodas burning incense and asking for good health, happiness and prosperity.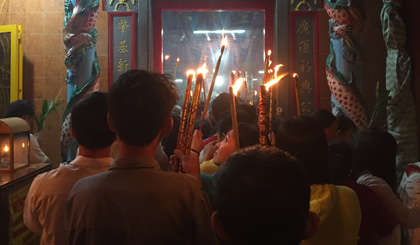 At the Ong Pagoda. Photo: CAO THANG
Walking around the pagodas in the My Tho city such as Vinh Trang Pagoda, Truong Sanh Pagoda, Ong Pagoda, etc… there were crowded people buring incense and picking buds after the sacred New Year Eve.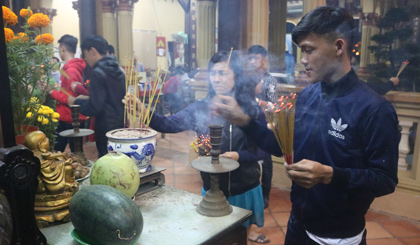 At the Vinh Trang Pagoda. Photo: CAO THANG
Hong Mai in Ward 2, My Tho city attended the burning ceremony burning at Vinh Trang Pagoda said that: "On the first days of the lunar New Year, I often go to temples or pagodas asking for good health, happiness and prosperity, etc…"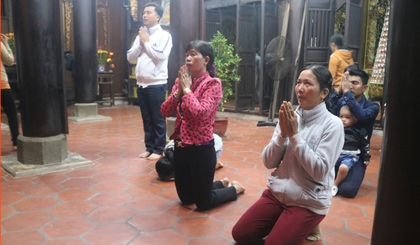 Young people go to the pagoda early to pray for peace and happiness in the New Year. Photo: CAO THANG
By CAO THANG – Translated by NGUYEN HUU