Tien Giang province assesses the situation of the lunar New Year 2019 organization
ABO - On February 11, the Tien Giang provincial People's Committee (PPC) assessed the situation of the lunar New Year 2019 organization.
Chairman of the PPC Le Van Huong presided over the meeting with an attendance of departments, agencies and unions of the province.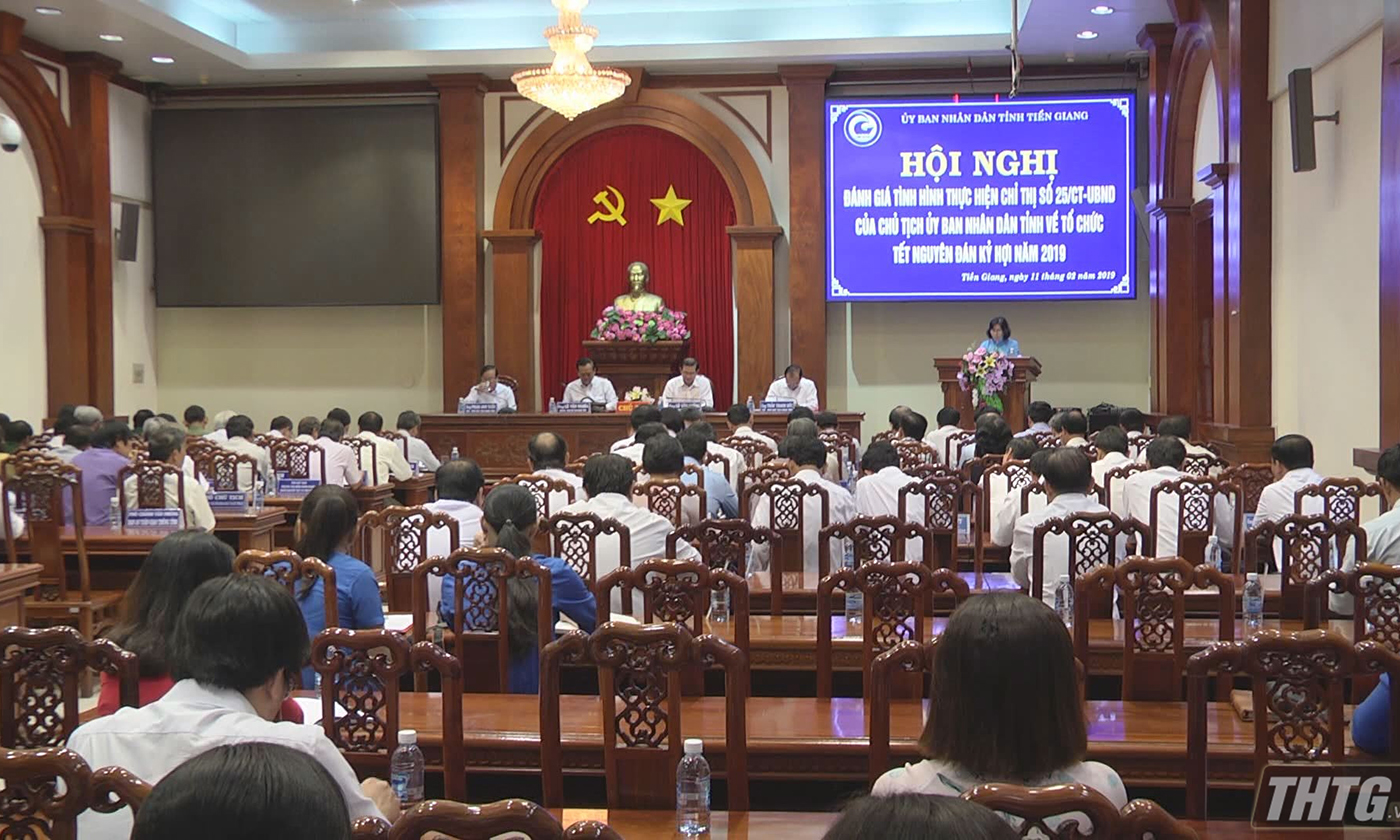 At the meeting.
Many activities for happy spring this year were carefully prepared by units and localities with many new, outstanding and better performance than 2018 such as: Providing expense for eight districts to serve people's spring happiness and more complex entertainment area in the square area; epidemics in cattle, poultry and aquatic products did not occur; traffic accident reduced all 3 sides; social security was ensured.
There were more many beneficiaries who have increased their level of benefits and commodity prices were under control. People welcomed a healthy and economical new year.
The task of visiting and giving gifts to beneficiaries, disadvantaged people, etc… were interested. Many cultural, artistic, physical training and sports activities were responded by a large number of people.
At the same time, the maintenance of peace and security were strictly implemented by functional branches and urban districts.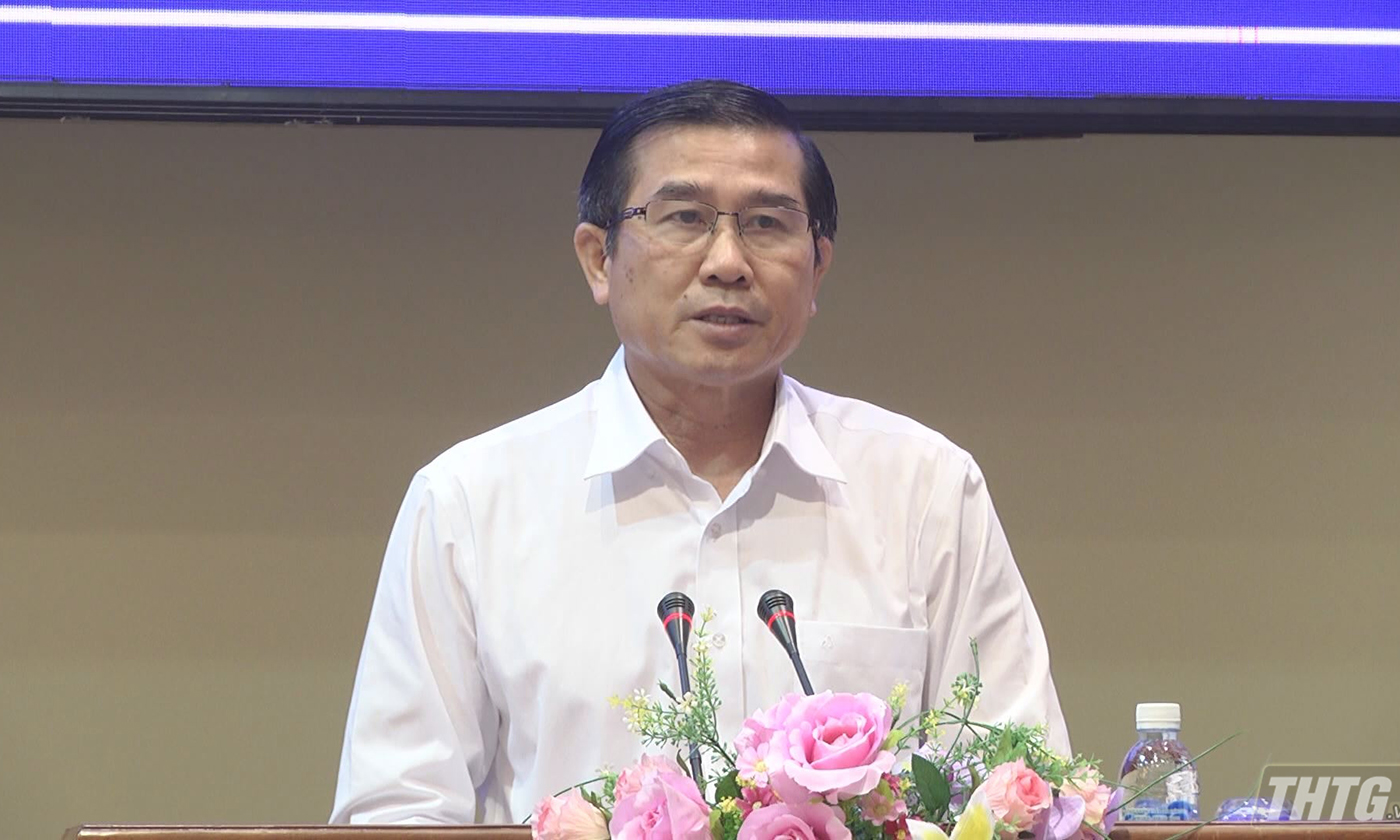 Chairman of the PPC Le Van Huong speaking at the meeting. Photo: thtg.vn
Speaking at the meeting, Chairman of the PPC Le Van Huong praised the achievements in organizing the lunar New Year 2019. Besides, he also emphasized many key tasks of the province to focus on implementation in the new year such as: Strengthening discipline examination and responsibility for public administration; focusing on citizen reception activities, settling complaints and complaints; organizing meetings with doctors in the province to better care for people; organizing the cooperative workshop to improve the performance of cooperatives in the coming time.
(According to thtg.vn – Translated by HUU CHI)
.