Ho Chi Minh City food expo scheduled for late June
ABO/NDO- The 2023 Ho Chi Minh City International Exhibition of Food and Beverages (HCMC Foodex) is set to take place from June 28-30, featuring about 300 display booths from over 200 local and foreign exhibitors.
The participating enterprises will showcase food and beverage products, along with machinery and equipment used in food processing, packaging and preservation.
HCMC Foodex serves as both a bridge between local and international enterprises and a forum for businesses to exchange cutting-edge technologies in food production and processing.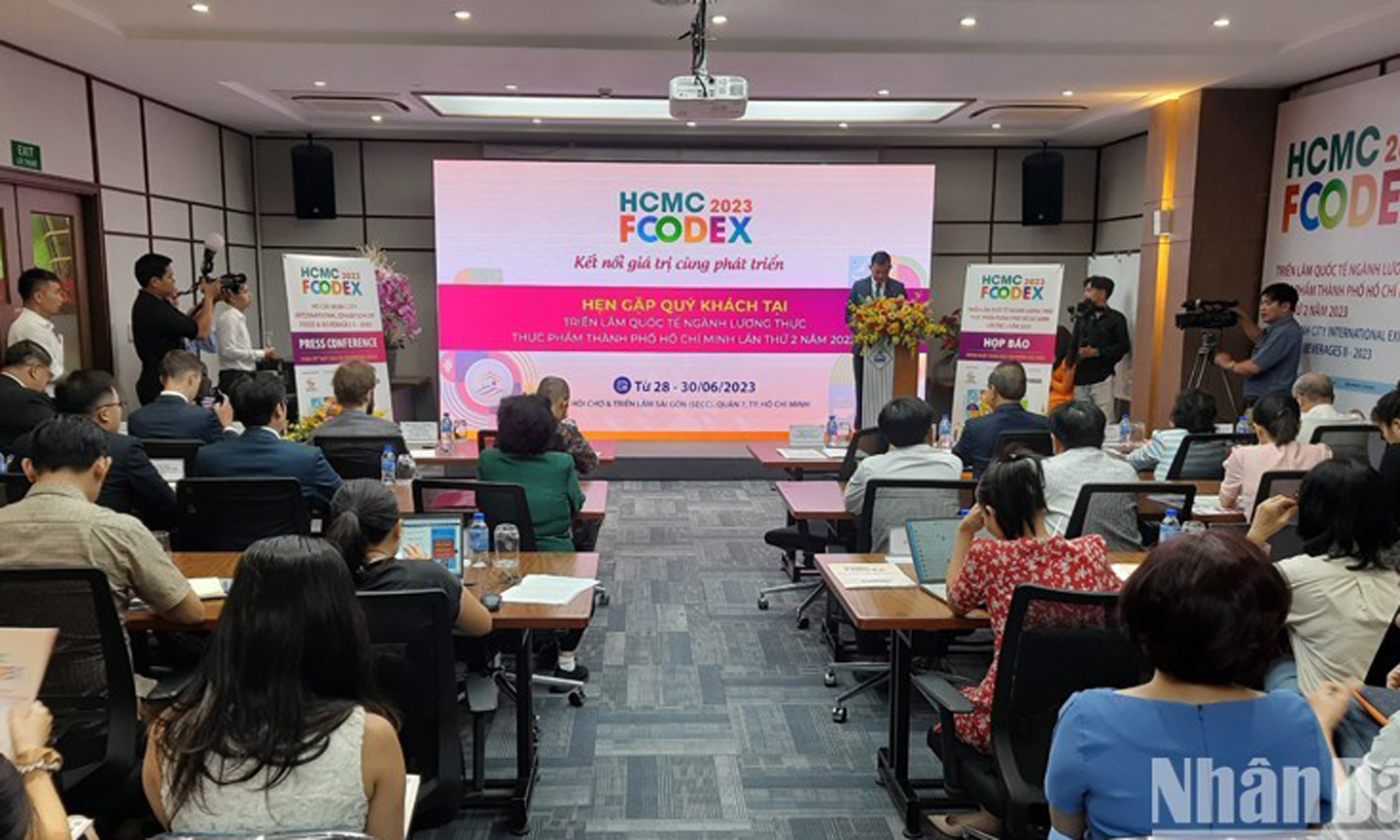 The press conference on HCMC Foodex.
The event also provides an opportunity for food producers to display their premium products, highlighting Vietnam's unique cuisine and increasing the export of food and drink products.
At the press conference on May 19, Nguyen Dang Hien, Vice Chairman of the Ho Chi Minh City Food and Foodstuff Association, said the exhibition would give food producers a chance to grow their business and showcase Vietnamese products to local and foreign markets.
He anticipated that the expo would be a venue for businesses from all sectors of the food value chain to share insights and build professional connections for mutual growth.
(Source: NDO)
.