President Vo Van Thuong departs for coronation of King Charles III
ABO/NDO- President Vo Van Thuong has left Hanoi for a visit to the United Kingdom to attend the coronation of King Charles III at the invitation of the British royal family.
This is the second visit to the UK by a Vietnamese President in nearly two decades, coming at a time when the Vietnam-UK relationship is at its best. The visit is also significant in that the two countries are celebrating 50 years of diplomatic ties in 2023, with a wide range of meaningful activities in many parts of both Vietnam and the UK.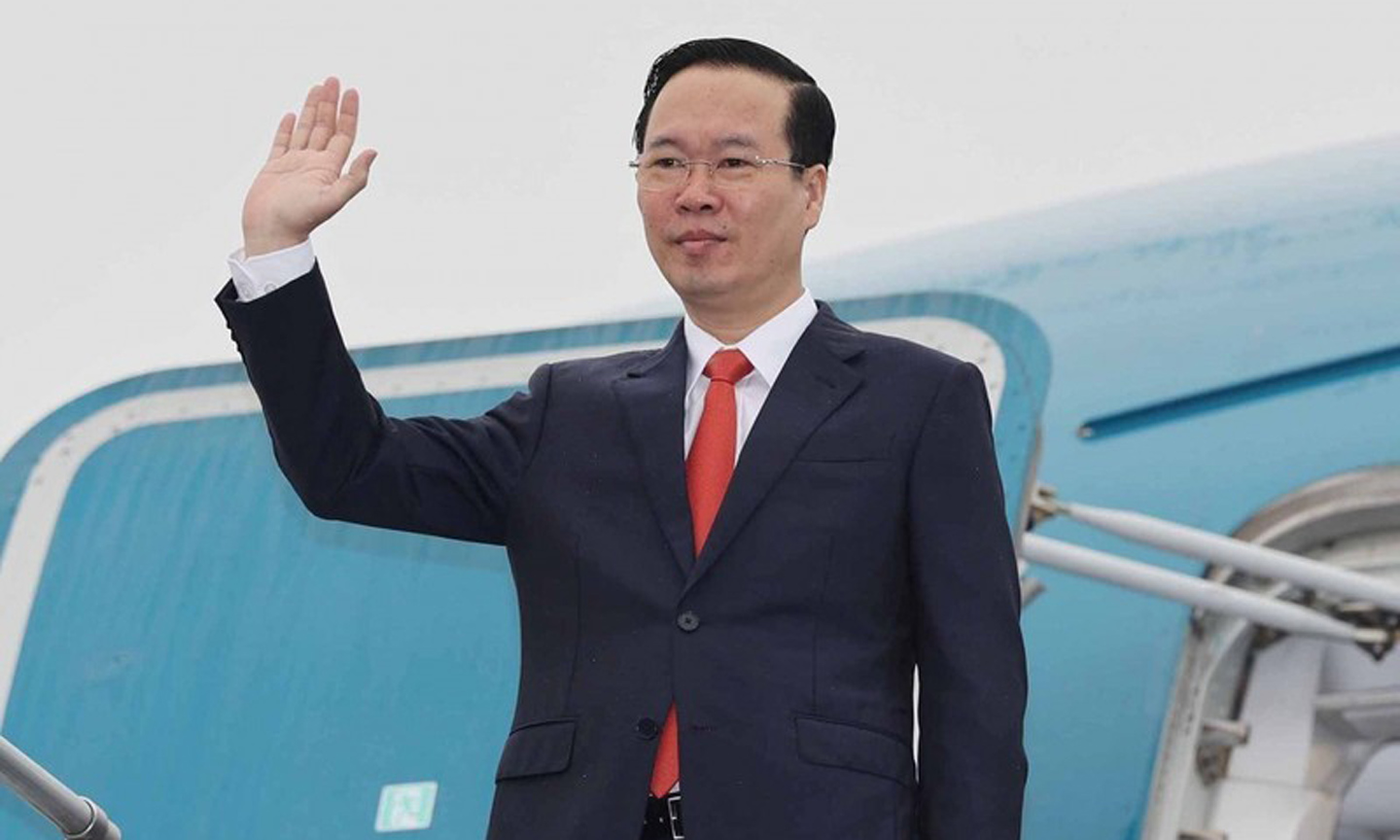 President Vo Van Thuong. (Photo: VNA).
The President's working trip is a highly significant diplomatic activity that affirms Vietnam's position and role in the region as well as the world at large. The trip also implements the 13th National Party Congress's foreign policy of comprehensive and extensive international integration and the Secretariat's directive on promoting and elevating multilateral diplomacy.
The President's attendance at the coronation of King Charles III demonstrates that Vietnam values the British royal family and the Vietnam-UK strategic partnership.
The Vietnamese leader is accompanied by Minister of Foreign Affairs Bui Thanh Son, Vietnamese Ambassador to the UK Nguyen Hoang Long and some other government officials.
(Source: NDO)
.