The Tien Giang provincial National Assembly delegation:
Meeting with voters ahead of NA's eighth session
ABO – On October 1, the Tien Giang provincial National Assembly including NA deputies Nguyen Hoang Mai, Nguyen Thanh Hai, Nguyen Trong Nghia, Ta Minh Tam met voters in Tan Phuoc district, Chau Thanh district, Go Cong Dong district and Go Cong town ahead of NA's eighth session.
* At the meetings, voters of Thanh My commune (Tan Phuoc district) and Long Hung commune (Chau Thanh district) raised the issues of current social concern such as: situation of young people violated the law, drug addiction, recidivism and relapse after re-education; the issue of child abuse occurred a lot in recent years; solutions to help people in remote areas to easily access to the policies and laws of the State; it is necessary to have appropriate policies to support remote areas to develop the economy, etc... Many voters also interested in corruption issue as now common from the central to local levels; to recommend strong handling measures.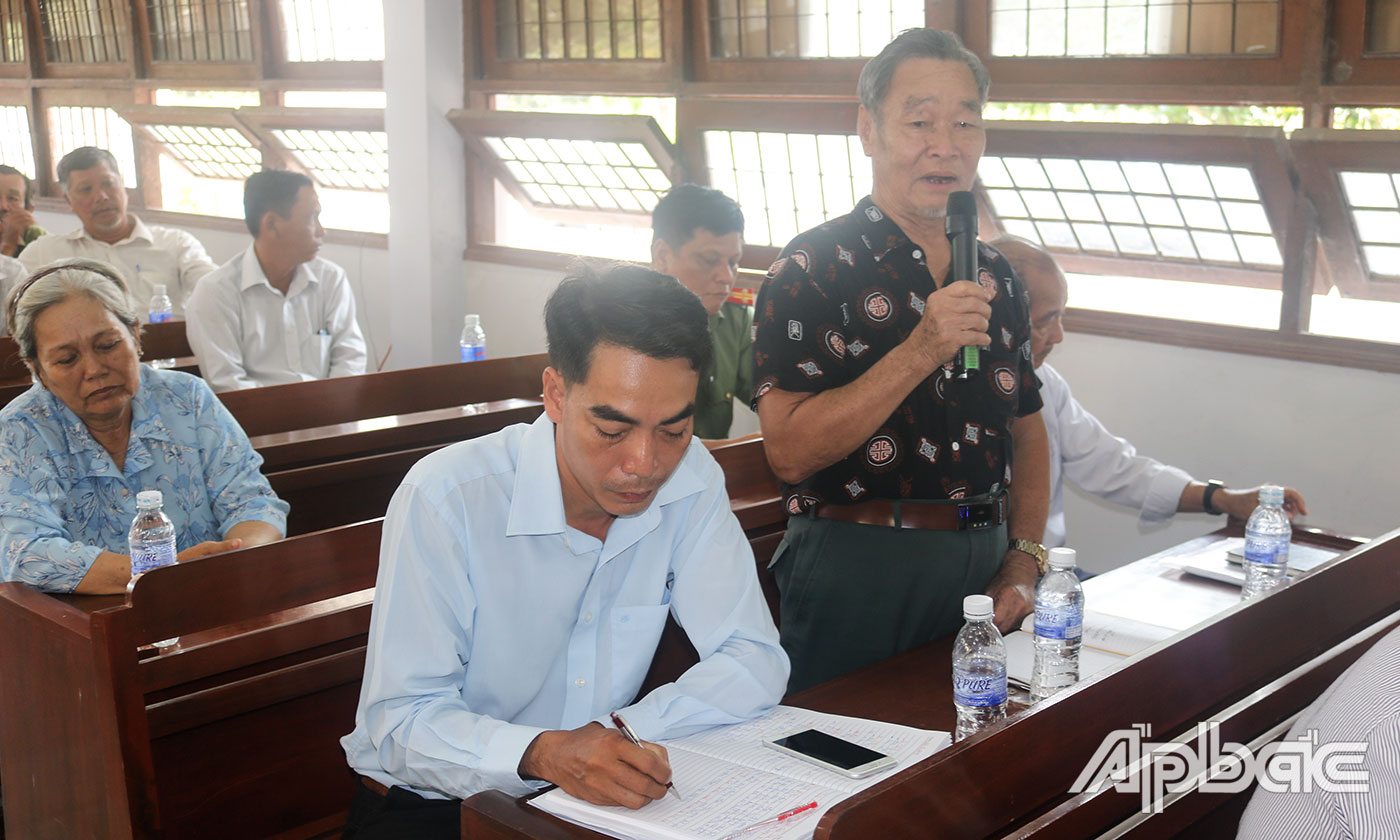 A voter in Thanh My commune raises his opinions during the meeting.
Deputy Nguyen Hoang Mai, Deputy Chairman of the National Assembly's Committee of Social Affairs, clarified the issues of their concern such as: The anti-corruption issue is currently implemented by the Party and the State, and dealt with very aggressively and will continue to be implemented in the coming time. The NA will discuss, review and improve the legal system, limit the "gaps" to improve the effectiveness of anti-corruption. The issue of preventing child abuse will be supervised by the National Assembly and in 2020 to have a stronger solution to prevent this issue. Issues in the construction of transport works are being raised by the National Assembly to question the ministries concerned.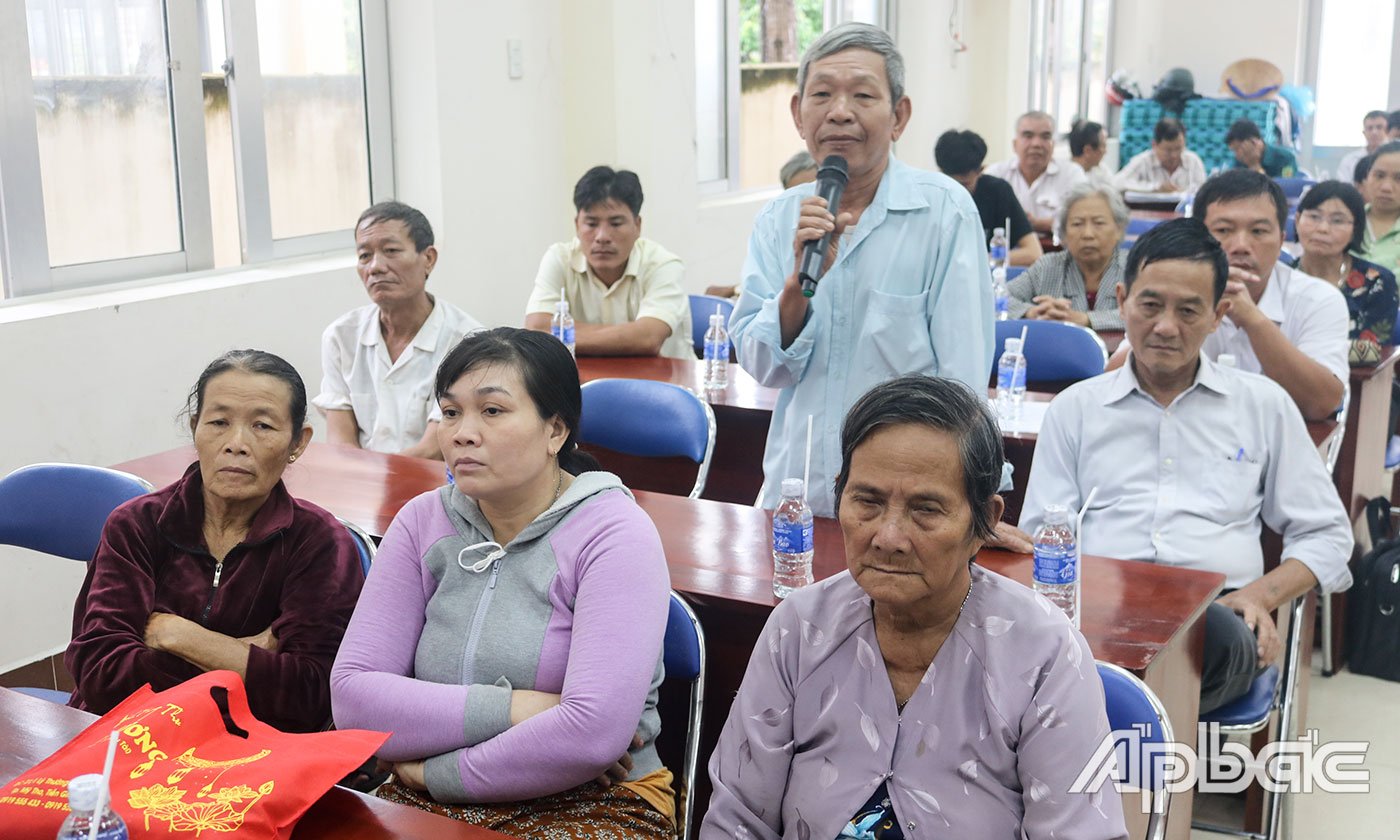 A voter in Long Hung commune raises his opinions in the meeting.
* Voters in Go Cong Dong district and Go Cong town showed concern over the issues including the specific regulations on crop restructuring on rice land; policy to support households affected by African swine fever; comment on a number of articles in the Labor Code; to strictly handle social evils; inadequacies in determining multi-dimensional poverty standards; to develop Tan Thanh sea tourism; etc...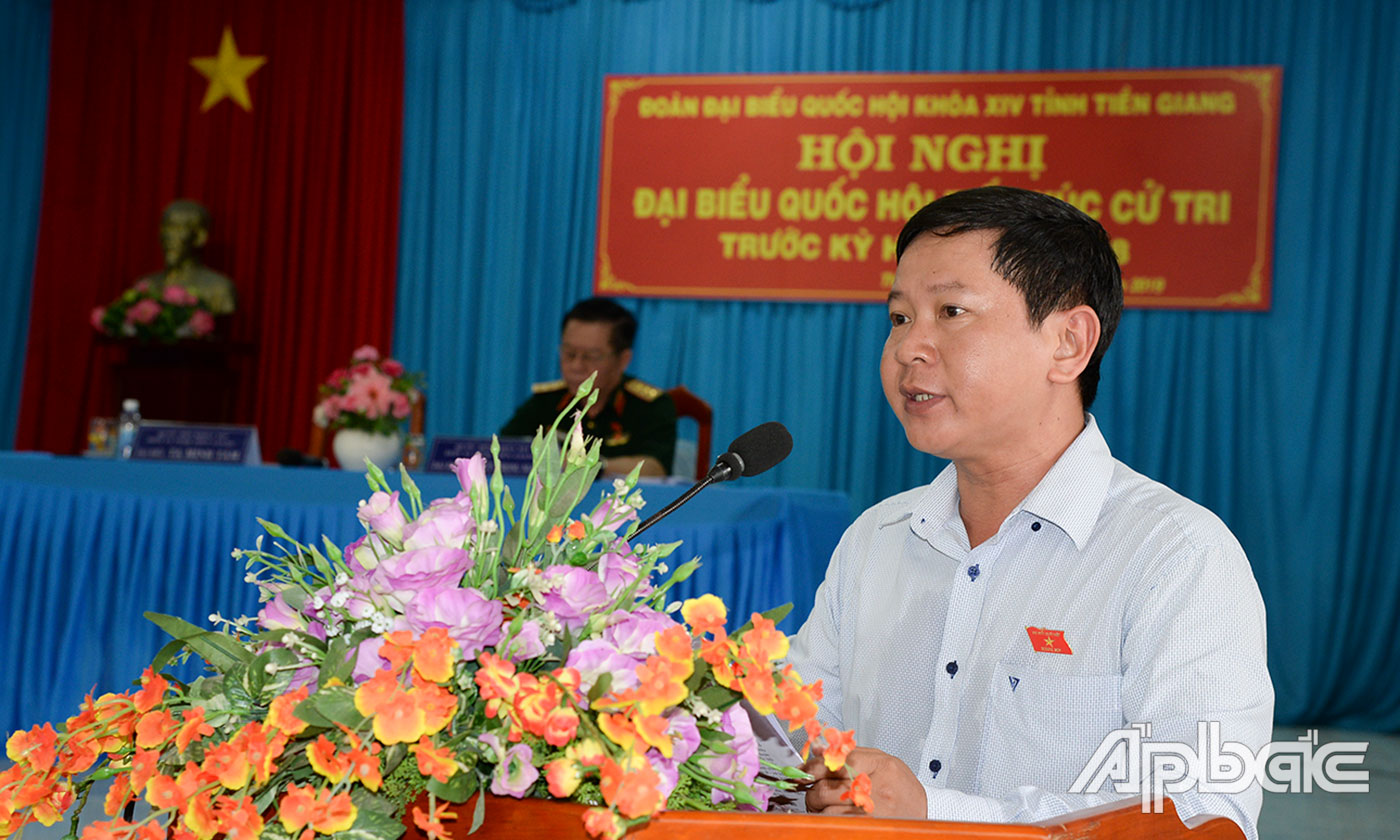 Deputy Ta Minh Tam speaks at the meeting.
In particular, many voters are concerned about the direction to handle the construction of houses to convert function to houses of birds nest, affecting the environment, the status of coffee hut, wine, disguised beer, etc...

At the meetings, the delegation of the Provincial Party Committee informed the voters about the expected agenda of the NA's eighth session and collected the voters' contributory opinions.
By staff-writer – Translated by HOANG AN

.