Massive poisoning in companies tends to decrease
ABO - On December 12, Chairman of the Tien Giang provincial People's Committee Le Van Huong chaired the conference to summarize the work of food hygiene and safety in 2019.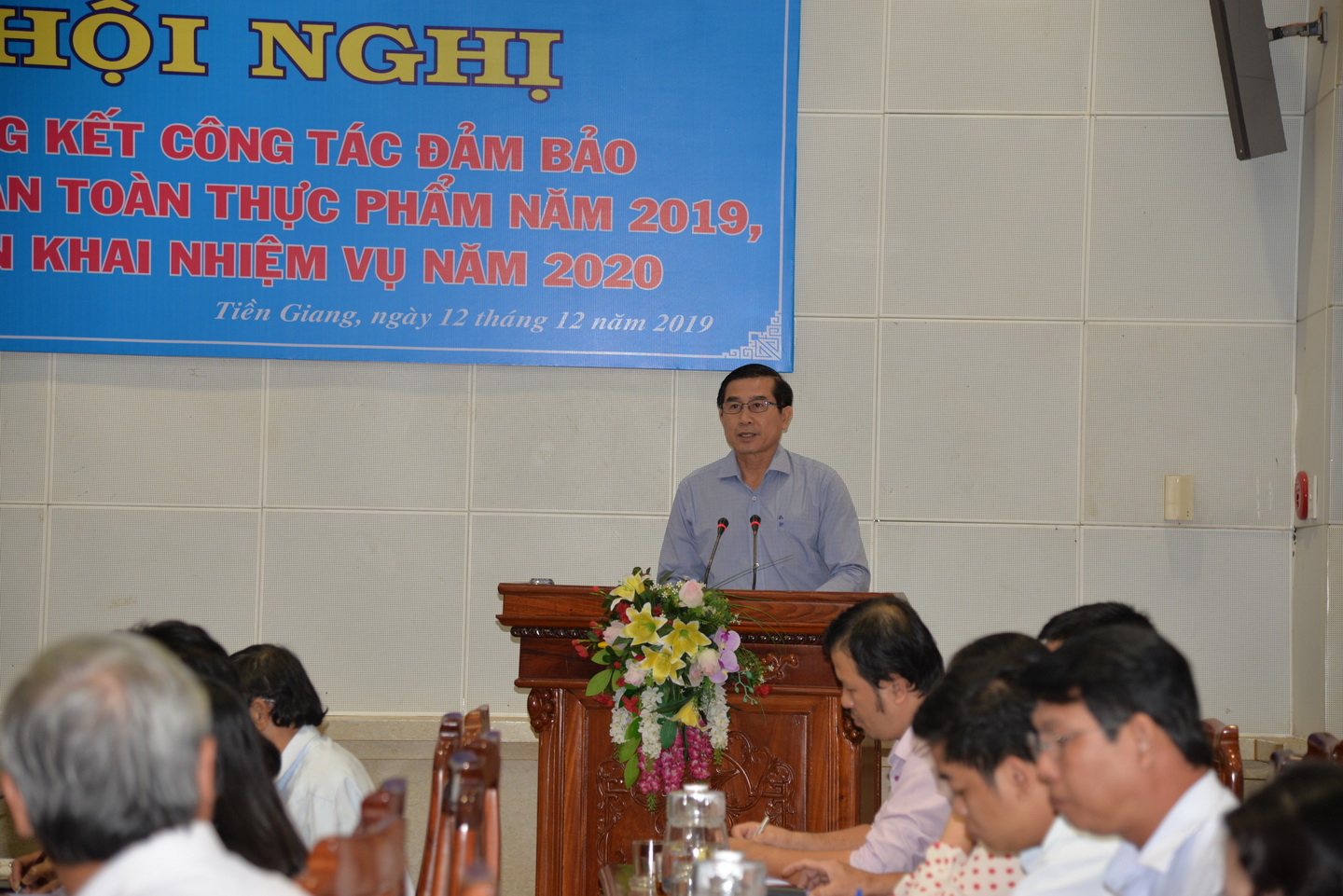 Chairman of the Provincial People's Committee directs the implementation of food safety and hygiene task.
In the past year, the province has taken the initiative in developing plans and promptly deploying the work of ensuring food hygiene and safety. Many relevant departments, agencies, unions have good coordination; especially the role of 3 standing branches (Health - Agriculture - Industry and Trade) in the inspection and examination from the province to the district and the commune.
The legal documents and guidelines issued by the ministries and central branches were relatively complete and timely. The awareness of compliance with laws on food hygiene and safety in the community has been increasingly raised. Through propaganda, food safety training helps people to raise awareness of compliance with laws on food safety in the process of food production and trading. The inspection promptly detected and handled violations of food quality and safety in the province.
According to statistics, there were 2 cases of food poisoning in the whole province in 2019, a decrease of 33.3 percent in comparison with 2018, with 45 people infected and there were no deaths. In particular, the number of mass poisoning cases in companies tends to decrease.
Directing the conference, Chairman of the Provincial People's Committee Le Van Huong emphasized: The goal of 2020 is to focus on implementing activities to improve the capacity of the state management system on food safety from the province to communes, wards and towns; over 85 percent of food production, trading and processing establishments to be inspected and met food safety requirements.
At least 80 percent of provincial-run food service establishments and food production and trading establishments will be granted certificates of satisfaction of food safety conditions; reducing the number of food poisoning cases and the number of people infected; supervising and controlling food contamination risks to foods circulating in the market, etc…
Comrade Huong noted that, in 2020, all levels and sectors need to focus on implementing food safety and hygiene. In particular, it is necessary to promote communication to encourage people to protect themselves and their families in choosing and consuming safe products. Authorities shall strengthen inspection, supervision, detection and strict handling of cases of production, business, consumption of counterfeit goods, fake goods and poor quality goods, erc...
By THUY HA – Translated by HUU TAM
.