Tien Giang province:
Nearly 17 billion VND helps poor patients, disabled people and orphans
ABO – On December 20, the Tien Giang sponsor association for poor patients, people with disabilities and orphans organized a conference to review activities in 2019 and implement orientations and tasks in 2020.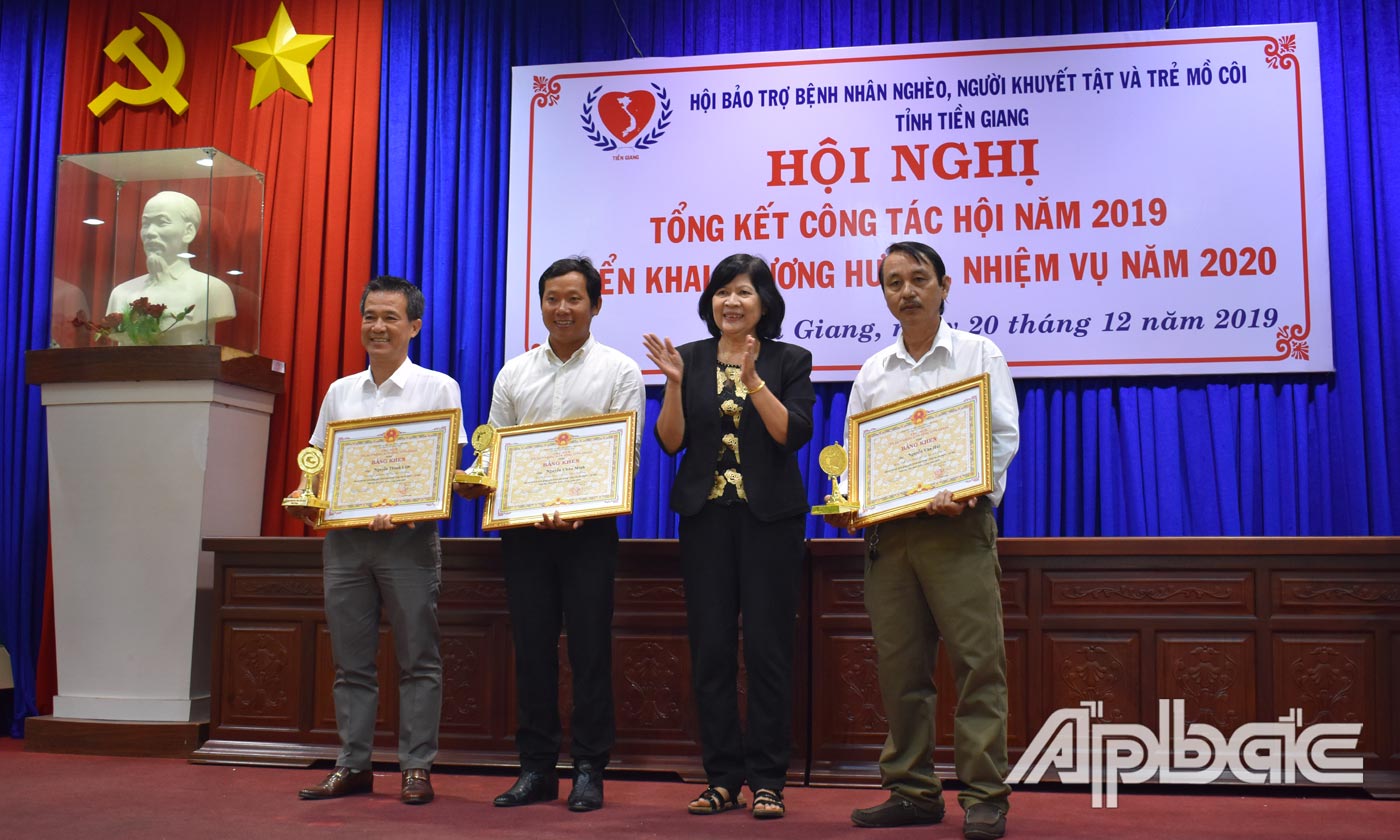 Collectives and individuals are presented certificates of merit of the provincial People's Committee.
In 2019, through various forms, organizations and individuals inside and outside Tien Giang province have contributed nearly 17 billion VND, helping the association to implement humanitarian programs, sponsoring 903,470 cases of illness, poor, disabilities and orphans. In particular, the association gave eye replacement surgery cataract for 983 patients, heart surgery for 10 patients, free medical examination and medicine, support and treatment for 47,513 turns of people; donating 145 wheelchairs; building and repairing 31 houses; awarding 1,553 scholarships, etc…
In 2020, to take advantages of the Central as well as the supports of the Tien Giang People's Committee, the Association strives to mobilize 10 billion VND; in particular, the Association focuses on mobilizing philanthropists at home and abroad to have resources to support disadvantaged people in society.
The Association strives to form "traditional" benefactor to stabilize funding for its activities; paying special attention to building trust with benefactors with transparency in the Association's sponsoring activities.

At the conference, Vietnam Orphans and Disabled People Sponsors' Association, Sponsoring Association for Poor Patients presented 9 medals "For the cause of sponsoring disabled people and orphans in Vietnam" awarded 8 certificates of merit to collectives and individuals. The Provincial People's Committee, the Provincial Fatherland Front Committee, the Department of Health and the Sponsoring Association have also awarded many certificates of merit to collectives and individuals who have made great contributions to the Association's work in 2019.
By P. MAI –Translated by HUU TAM
.