To ensure people's water sources not to be saline, Chairman of the PPC urged
ABO – To ensure people's water sources not to be saline, Chairman of Tien Giang People's Committee (PPC) Le Van Huong urged departments, branches and localities at the conference on summarizing disaster prevention and search and rescue in 2019, implementing directions and tasks in 2020, on December 26.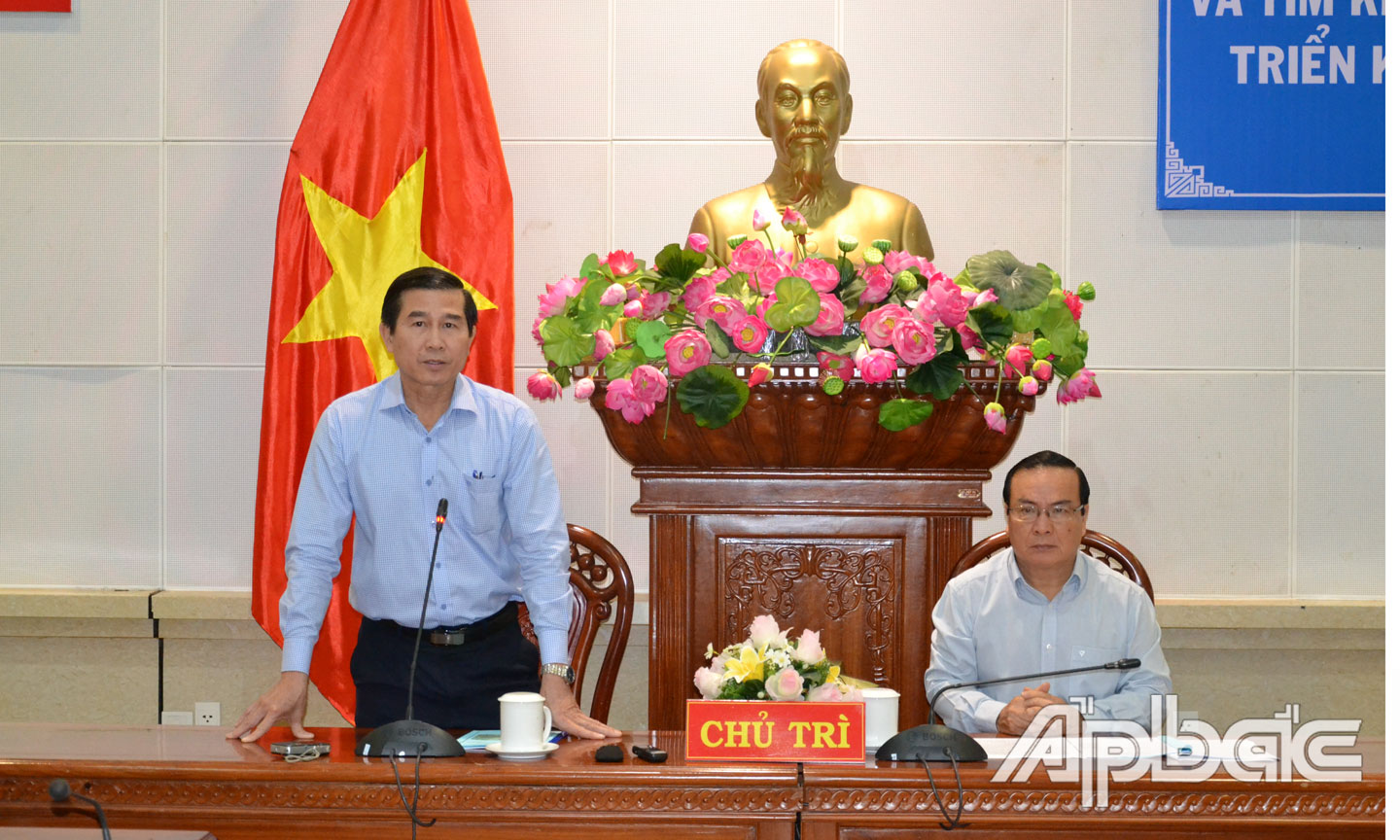 Chairman of the Provincial People's Committee Le Van Huong speaks at the conference.
The Standing Committee of the PPC affirmed that the province ensures the people's water source not to be affected by salinity and determined to basically protect the orchards, etc...
In 2019, the situation of natural disasters (storms, tropical depressions) was relatively favorable but the types of natural disasters other ear such as tides, tornadoes, landslides of rivers, canals, canals affected people's lives and activities.
The province prioritized strong investment in anti-landslide and spring tide constructions, investing in new sluices for irrigation; speeding up water supply, disaster prevention and fighting works, contributing to limiting the extent of impacts and damage caused by natural disasters.
In 2019, the whole province invested over 818 billion VND for irrigation works to serve the prevention and control of natural disasters; investing, upgrading transportation works in service of natural disaster prevention, fighting, and repair and repair with an expense of over 317 billion VND, etc...
By M. THANH – Translated by HUU CHI
.