Association targets goals to better care for elderly
ABO/NDO - The Vietnam Association of the Elderly (VAE) held a meeting in Hanoi on June 4 to mark the 81st traditional day of the Vietnamese elderly (June 6, 1941-2022).
At the meeting, the delegates reviewed the fine tradition of the Vietnamese elderly over the past 81 years. Under the leadership of the Party and President Ho Chi Minh, the elderly have joined with the people of the country to participate in many movements, contributing to the successful implementation of all revolutionary tasks.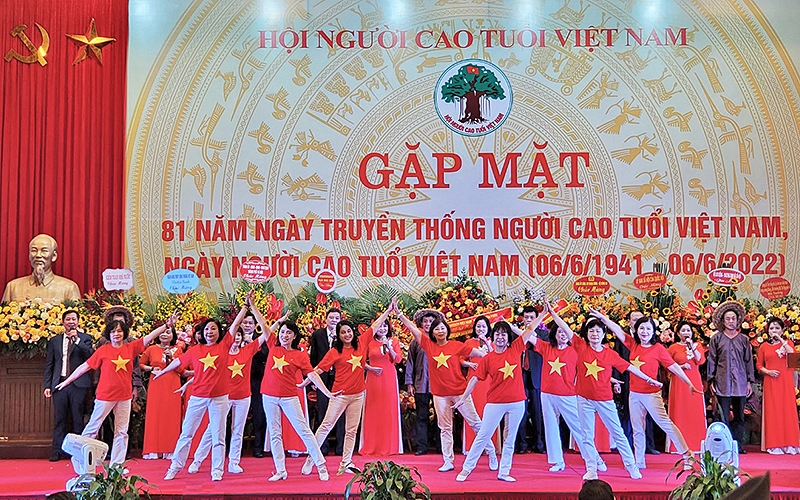 An art performance at the meeting.
On the occasion, the VAE launched an emulation movement to implement the resolution of the sixth National Congress of the VAE with a focus on promoting communication and information dissemination to contribute to raising awareness on the role of the elderly and the activities of the Vietnam Association of the Elderly, as well as improving the quality of organisation, staff work and member development.
In addition, the emulation movement also targets specific goals, including establishing and maintaining regular operations of the Fund for Care in 95% or more of communes, wards and towns and promoting the role of the elderly; and ensuring that 100% of the elderly in the prescribed age group can enjoy social allowance and health insurance.
(Source:NDO)
.