Programme honours 20 outstanding policewomen
ABO/NDO- The Ministry of Public Security held a programme in Hanoi on May 9 to honour the winners of the annual Outstanding Policewomen Awards (2022).
Since launched in 2015, the awards have honoured 175 policewomen with remarkable working performances in various areas across the country.
Women currently account for 15% of Vietnam's entire police force. They have performed well in their assigned tasks in various areas of public security while also fulfilling their family roles as wives and mothers.
They have also established as a key force in realising mass mobilisation movement in remote and mountainous region and border areas.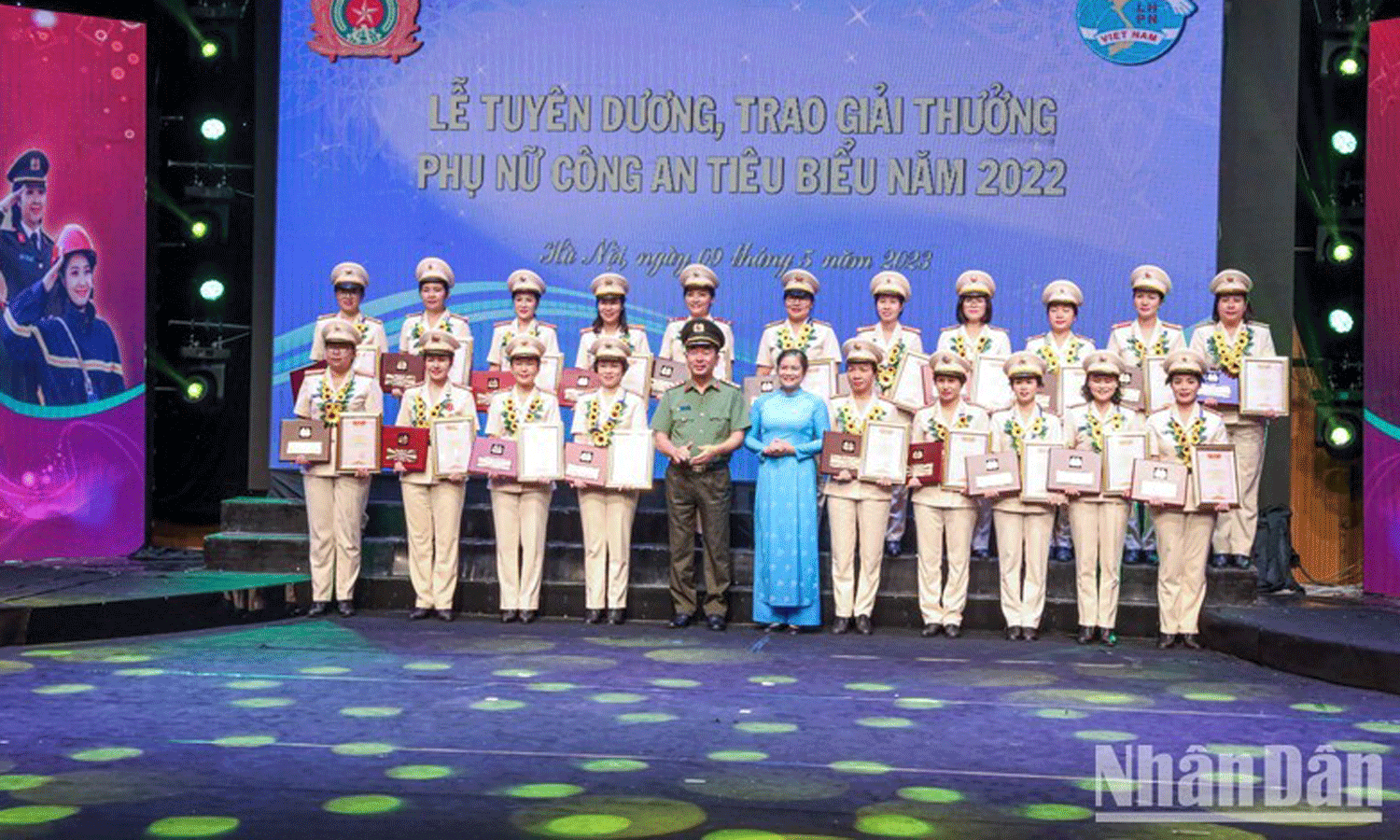 Programme honours 20 outstanding policewomen.
At the programme, the 20 honourees shared their memories of the notable criminal cases they were involved in, the difficulties facing their daily lives, and keys to overcome them and successfully complete their assigned tasks.
Speaking at the event, Deputy Minister of Public Security, Senior Lieutenant General Tran Quoc To highly appreciated the achievements of Vietnamese policewomen over the years, especially those of the 20 award winners.
He asked the Central Police Party Committee and the Ministry of Public Security to provide more favourable conditions to support policewomen.
(Source: NDO)
.