Programme honours Vietnamese language and overseas Vietnamese
ABO/NDO- The Association for Liaison with Overseas Vietnamese in collaboration with VTV's External Television Department on May 16 announced a new TV programme "Dau an Viet Nam" (Vietnam Impressions), featuring outstanding Vietnamese persons and promoting Vietnamese images to friends all over the world.
Speaking at the conference, ALOV Chairman Nguyen Phu Binh emphasised, that the overseas Vietnamese community currently has about 5.3 million people, living in more than 100 countries around the world.
Therefore, the consistent policy of the Party and State is to always attach importance to the role of overseas Vietnamese, affirming them to be an integral part of the nation and an important resource for the development of the country, as well as developing relations with countries around the world.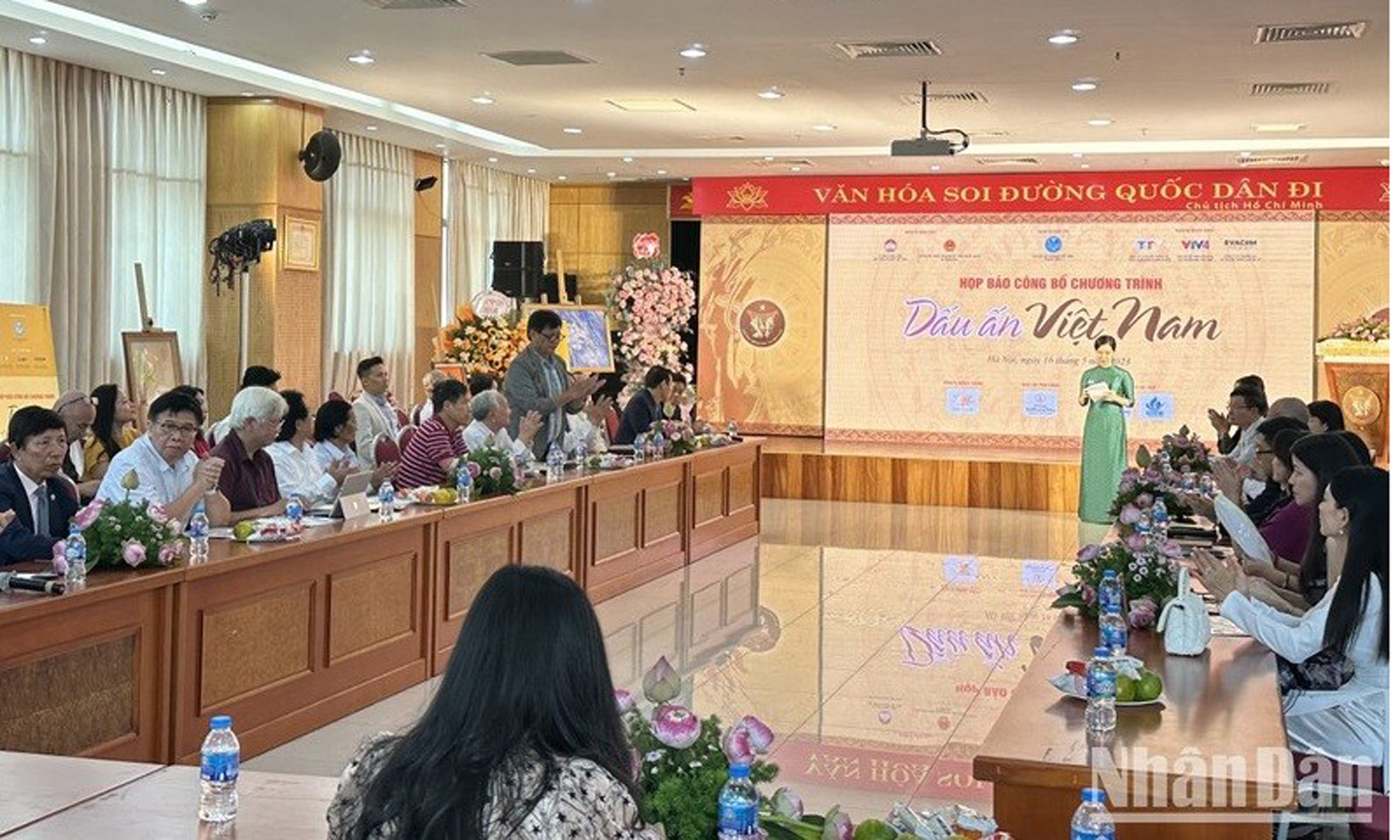 An overview of the press conference.
The Party and State always make efforts to support overseas Vietnamese, to stabilise their lives and integrate into host countries, and at the same time promote the completion of mechanisms and policies for overseas Vietnamese, to contribute to the cause of national development; preserving and promoting national cultural identity and traditions; teaching and learning Vietnamese more effectively.
Binh expressed his hope that the programme will meet the needs of Vietnamese people abroad, helping them understand more about the country and people of Vietnam, about the history, tradition, and identity of Vietnam.
The programme airs from May 2023 to January 2025, on the VTV4 channel. The first issue is about President Ho Chi Minh and will be broadcast on May 19, to celebrate the late leader's 133rd birthday (May 19).
The programme producers said that the 7-minute programme will be about historical figures, outstanding Vietnamese persons who are the pride of Vietnam at home and abroad, scientific achievements, or products associated with Vietnamese brands in different fields, including culture, economy, society, education, technology, and science.
Speaking at the announcement ceremony on May 16, Mai Phan Dung, Deputy Chairman of the State Committee for Overseas Vietnamese Affairs under the Ministry of Foreign Affairs, emphasised that the programme will help honour Vietnamese values in the country's development process, encouraging national pride, exciting patriotism, and improving Vietnamese language ability, especially for young overseas Vietnamese.
(Source: NDO)
.