Singapore Prime Minister to visit Vietnam
Tuesday, 21/03/2017, 09:18 [GMT+7]
Singapore's Prime Minister Lee Hsien Loong and his spouse will pay an official visit to Vietnam from March 21-24.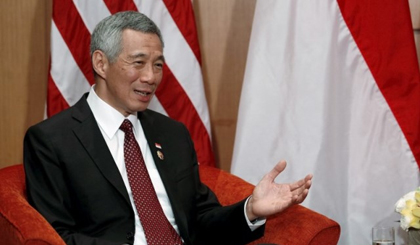 Singapore's Prime Minister Lee Hsien Loong. (Credit: Reuters)
Q
The visit was made at the invitation of Prime Minister Nguyen Xuan Phuc, according to the Ministry of Foreign Affairs.

The relations between the two countries began in the 1990s and developed into a strategic partnership in 2013.

Singapore is Vietnam's third-largest foreign investor, with a total investment of over US$38 billion poured into 1,600 projects in terms of processing, technology, production, real estate, construction, transport and logistics.

The country is also Vietnam's 12th-biggest trade partner, with two-way trade doubling in the last decade, hitting nearly US$16 billion in 2016.
(Source: NDO)