Deployment of 5G: 10 years of work and prices still uncertain
The famous auctions for the purchase of 5G frequencies by operators began on Tuesday, September 29. What will the deployment schedule be? And at what cost to consumers?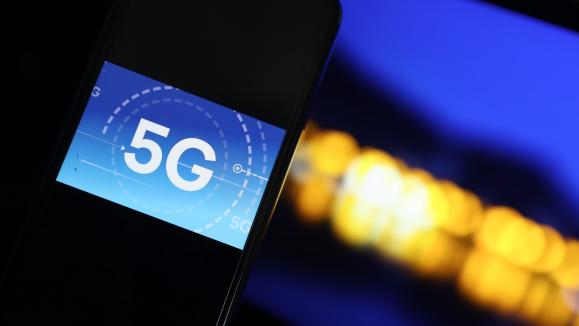 While the famous auctions for the purchase of 5G frequencies by operators have just started on Tuesday, September 29. Many steps are ahead for the deployment of the fifth generation of mobile networks. First of all, the auction period is expected to last for several weeks. Then, the operators will start to concretely deploy their network.
>> Why is the debate on the arrival of 5G in France so heated?
In some places, it will go very quickly because everything is already in place and it is almost enough "To press a button". Tests have been carried out since 2018. But, then, the progressive coverage will take time.
The schedule is spread over ten years with the launch by the end of the year of the first commercial offers in five to ten cities in France. The year 2023 will mark the real start of 5G with the generalization of its marketing. The objective is to cover two thirds of the population, including motorways, by 2025, and main roads by 2027. Finally in 2030, 5G should be accessible throughout the country.
More expensive than 4G … but not too much
Logically, most operators would like to take advantage of 5G to introduce new, more expensive packages. But, given the context, operators have no interest in scaring consumers and the increase should be moderate. We are already seeing the appearance, here and there, of packages at 50 or 80 euros per month. But, it should be remembered that we can continue to use our 4G plan.
Each operator will have his strategy. Free has already announced that it intends to remain faithful to its principle by offering unlimited for the same price. Consumers will however have to take into account the coverage rate and the quality of service.
In Britain, 5G is the same price as 4G. In Spain, Finland or Italy, it is more expensive. On the other hand in Germany, it is even cheaper. In short, nowhere in Europe, except in Switzerland, has 5G exploded the price of packages.