During containment (and after), enjoy digital reading
With containment, digital reading is booming. So how do you find digital books and how do you get the most from them?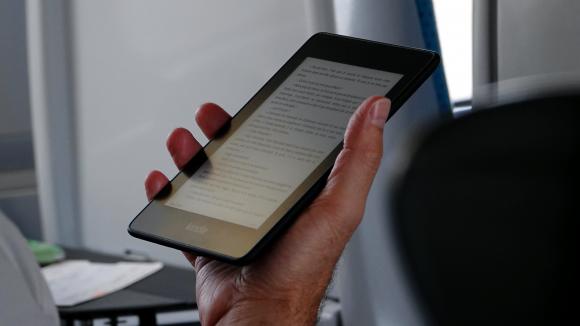 If confinement does not suit booksellers (except those who remain open, there are), on the other hand, digital book distribution platforms are doing quite well and they even have a smile. The consumption of digital books has literally exploded since the lockdown began. The specialized site Weekly Book noted a boom of +75 to + 200% depending on the platform, at the start of the month.
Lots of cheap reads
From the start, the commercial offers multiplied. Everywhere, digital books or subscriptions are offered at discounted prices. For example, Le Furet du Nord is offering 5,000 digital books for the duration of the lockdown. Publishers donate one book a day. They are found, for example, on Operation breath of fresh air or Covid19.Confinementlecture.com. There is something for everyone: novels, essays or comics. As luck would have it, one of the most downloaded titles since the start of containment is The Plague by Albert Camus.
Multiple media to read these digital books
You can read digital books on your smartphone or tablet through an app. The tablet is good for comics, because there is a large color screen. But the best is an electronic e-reader, which does not tire the eyes and which is readable in direct sunlight (around 100 to 200 euros). Then there is the question of digital formats. If you have an e-reader Amazon Kindle, you can only download books from Amazon or in free Epub format. Other e-readers, brands Kobo or Bookeen, allow you to download books in various online stores, in Epub format with DRM (copy protection). Booksellers offer digital books, like the site LesLibraires.fr.
Finally, there are audio books. Less known but quite nice. All you need is an app on your smartphone. It allows you to read with your eyes closed or while playing sports, for example. Several specialized sites offer them, such as Audible (Amazon) or Audiolib.