Will the Avia law make it possible to curb online hatred without establishing censorship on social networks?
In an attempt to stop the unpunished outbursts of hate on social networks, the National Assembly on Wednesday adopted the famous Avia law which strengthens sanctions against hosts.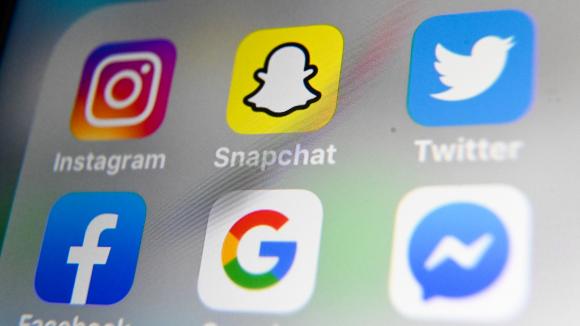 The government is pulling out the heavy artillery to try to end the unpunished torrents of hate on social networks. The Avia law, under discussion for a year, was adopted Wednesday May 13 by the National Assembly.
24 hours to remove hate speech
Main measure of the Avia law: web platforms with a large number of users (the threshold will be set by decree in a few weeks) will now have a maximum of 24 hours to delete any "clearly illegal" message, such as, for example, attacks related to ethnicity, religion or sexual orientation. To allow Internet users to easily report hateful content, platforms will have to create a single button, the same everywhere, easy to use.
Sanctions up to 4% of turnover
If the platforms concerned do not remove this content on time, fines of up to 1.25 million euros may be imposed. That's not all: if the phenomenon continues, the sanctions could go up to 4% of global turnover, which is a very serious threat for these platforms, mainly American. New: it is the CSA, the Higher Audiovisual Council, which will be responsible for inflicting these sanctions and evaluating the general action of the platforms in terms of moderation. Another innovation: a specialized public prosecutor's office will be created to initiate legal proceedings against the authors of hate or harassment messages.
Risk of censorship
This law is the subject of several criticisms. First, it amounts to delegating to the platforms a stronger power to assess infringements. Once a content has been reported by Internet users, it is Facebook, Twitter or YouTube that will have to decide whether this content is really illegal and whether it should be removed. This is already partly the case within the framework of the LCEN (Law for confidence in the digital economy of 2004) but the Avia law reinforces this obligation. This could be problematic for a lot of content in what is called a "gray area", the illegality of which is not easy to assess.
The new law would therefore amount to giving platforms even more power, which they do not want. Suddenly, another criticism: these platforms are likely to remove all kinds of content with a bang to avoid getting into trouble. This is what happened in Germany, where a similar law was adopted in 2018. Associations cry out for censorship. Note however a last provision: abusive reports will be punishable by one year of imprisonment and a fine of 15,000 euros.