Hanoi's budget collection climbs nearly 25% in seven months
ABO/NDO – Hanoi collected around 167.68 trillion VND (7.18 billion USD) in budget revenue during the first seven months of this year, a year-on-year increase of 24.9%, which was higher than the national average of 17.6%, according to the Hanoi Customs Department.
The amount was equivalent to 59.5% of the city's yearly plan.
Highest growth was reported in the banking sector, which exceeded 21.61 trillion VND, a 93% surge from the same period last year. It was followed by revenue from securities businesses that hit over 2.1 trillion VND, up 74% year-on-year.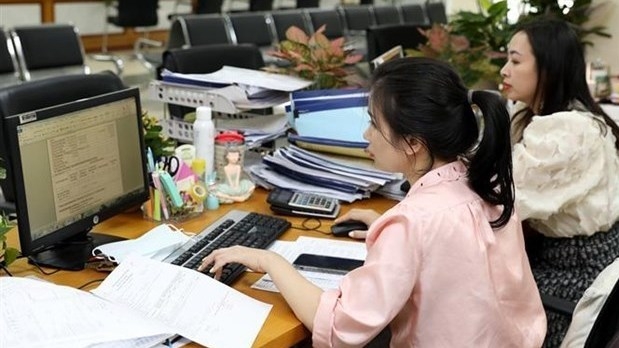 (Source: NDO) Hanoi's budget collection climbs nearly 25% in seven months - Illustrative photo (Photo: VNA).
Revenue from real estate and construction totalled 5.59 trillion VND, up 37%.
The department has taken drastic measures to prevent revenue loss and at the same time, enforce collection of all taxes owed, said Nguyen Tien Truong, Deputy Director of the Hanoi Customs Department.
So far this year, it has collected close to 4.14 trillion VND in tax arrears, and cooperated with the municipal Department of Planning and Investment to revoke business registration certificates of 191 taxpayers who owed 559 billion VND in total, he added.
He further noted that the department has been providing all possible conditions in terms of administrative procedures for taxpayers to fulfill their obligations, given that many businesses have gone through various hardships caused by COVID-19.
(Source: NDO)
.