Bach Dang Shipbuilding builds a new cargo ship of 17,500 DWT
ABO/NDO- Bach Dang Shipbuilding company, under the Shipbuilding Industry Corporation (SBIC), on September 21, began building a new cargo ship of 17,500 DWT, at the order of Minh Thang Trading Transport Company.
The 17,500 DWT cargo ship, measuring 140m in length, 23m in width and 14.5m in height, is a type of general cargo ship. It is designed by Viet – Han Shipdesign company and built under the supervision of the Vietnam Register.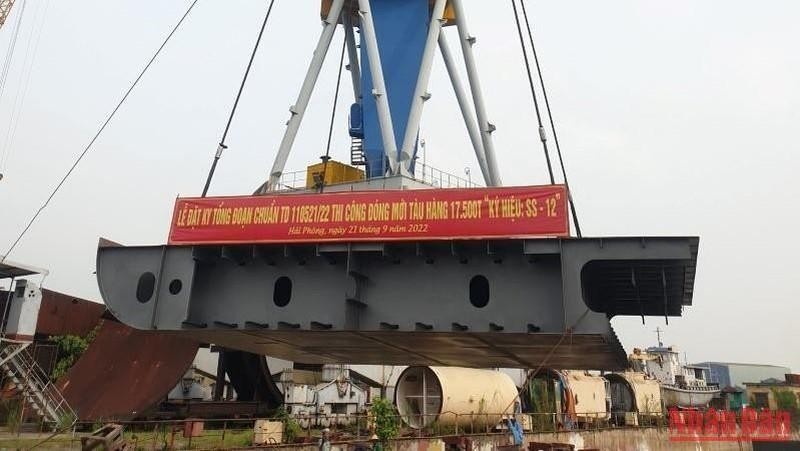 At the ceremony to begin the building of the cargo ship.
General Director of Bach Dang Shipbuilding company Tu Minh Hung, said that the building of the 17,500 DWT cargo ship will help his company improve productivity, product quality, and operating methods, in addition to having the opportunity to participate in the shipbuilding market with higher economic value.
The company will mobilise human and material resources to build the cargo ship as scheduled, Hung noted. The cargo ship is expected to be completed and launched after 11 months of construction.
(Source: NDO)
.