Conference connects Vietnam's Thanh Hoa with Japan
ABO/NDO- A conference connecting Vietnam's Thanh Hoa province with Japan for cooperation, sustainable development and green growth, was held in Sam Son City, Thanh Hoa province on May 6.
The event was jointly held by the Ministry of Foreign Affairs, the Embassy of Japan in Vietnam, the Vietnam-Japan Friendship Association and Thanh Hoa province.
The Japanese Government has sponsored 10 ODA projects in Thanh Hoa since 1997, with a total fund of 45.5 million USD. Thanh Hoa province has more than 13,300 workers working in Japan in various areas.
Japanese enterprises are investing in 17 projects in Thanh Hoa, with a total investment of about 6.6 billion USD, accounting for 45.7% of total FDI capital in Thanh Hoa and being the largest FDI investing country in the province.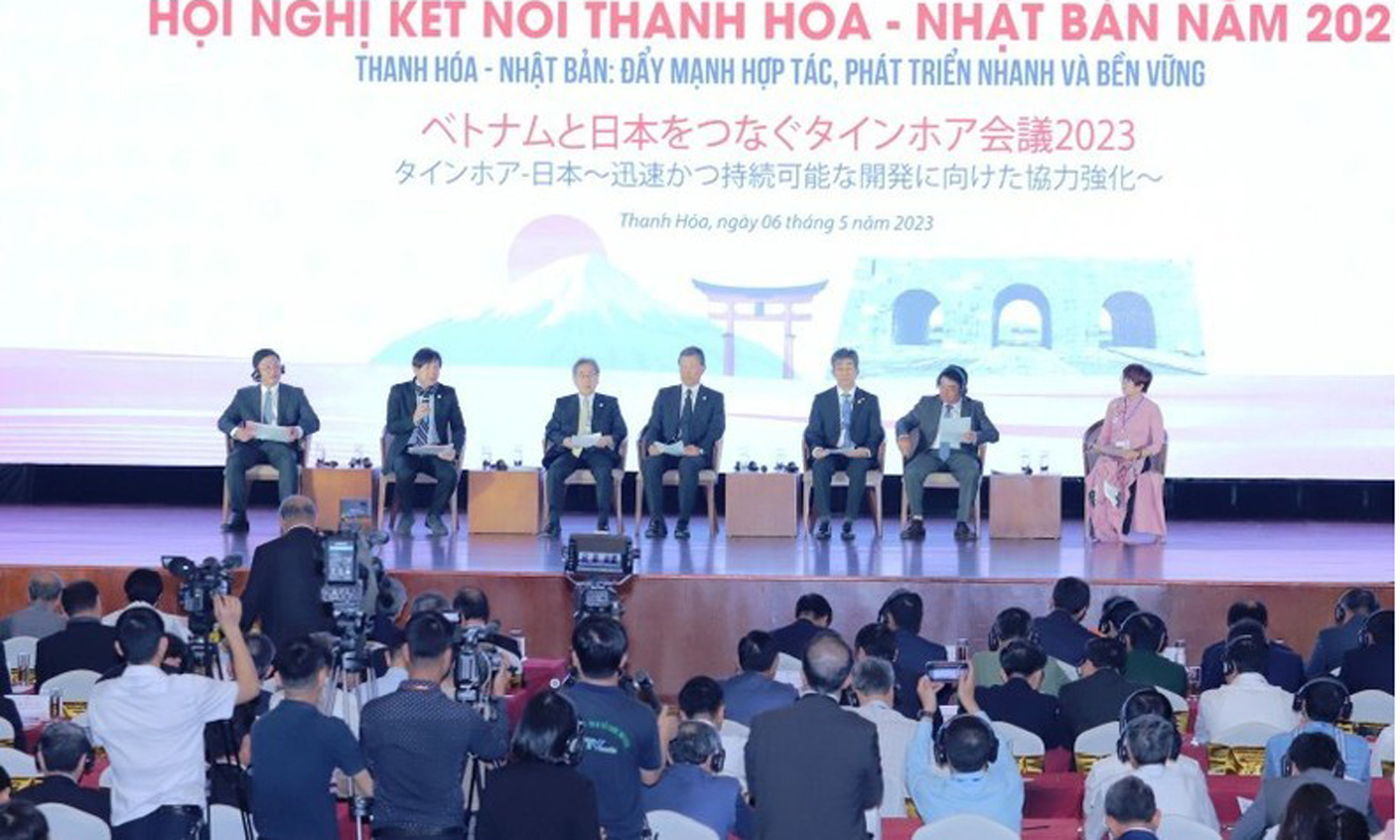 Delegates attend the conference.
Speaking at the conference, Secretary of Thanh Hoa Provincial Party Committee Do Trong Hung said, that the province established the Japan Desk Thanh Hoa, an agency to enhance investment, trade and tourism promotion and support Japanese enterprises, wishing to learn about investment and business in the province.
He noted that Thanh Hoa wishes to strengthen comprehensive cooperation with Japanese partners in building smart cities, e-government, education, healthcare, human resource development, and the labour market.
Thanh Hoa also pledges to implement solutions to improve the investment environment, perfect mechanisms and policies, promote administrative reform, and ensure security, social order and safety for enterprises, to invest in the province.
Chairman of the Japan – Vietnam Parliamentary Friendship Alliance Nikai Toshihiro said, that Thanh Hoa is a locality with rich tourism resources, such as the UNESCO-recognised Ho Dynasty Citadel and Sam Son Beach. Moreover, the province also has Nghi Son economic zone with a modern seaport. Therefore, the province still has a lot of potential for economic and tourism cooperation with Japan.
(Source: NDO)
.