Exhibition displays artworks by children with autism
ABO/NDO – An exhibition displaying artworks by children with autism is being held in Hanoi to celebrate World Autism Awareness Day (April 2).
Entitled "Parallel World", the event is hosted by Tohe Social Enterprise with the aim to provide the public with new perspectives on the innocent world of children with autism that exists parallel to our world. In some aspect, the demeanour of the autistic child unintentionally creates a barrier dividing the two worlds.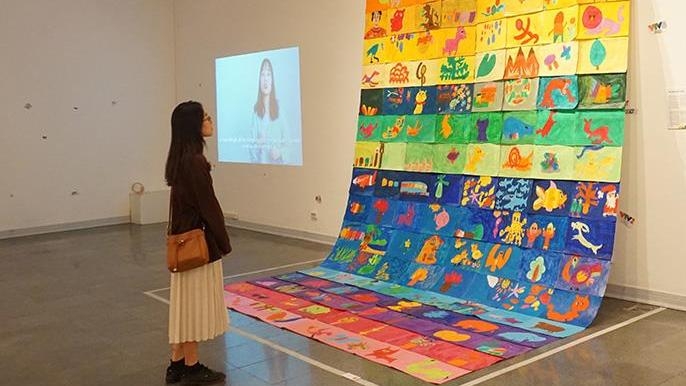 Exhibition displays artworks by children with autism.

The exhibits include six sets of works by six children with autism from Tohe Fun's art class, including Lee Nguyen Sae Hae, Pham Duc Viet, Pham Khoi Nguyen, Nguyen Nhat Tien, Van Minh Duc, and Dinh Dang Long.
Works on display revealed the inner world and characteristics of the participating children, who share a common passion for the arts, thus providing visitors with a closer look into the lives of children with autism.
A video entitled 'Touch' is also screened at the exhibition, instructing people on how to create connection and interact with autistic children.
"Parallel World" will run until April 4 at Goethe Institute Hanoi, 56-58-60 Nguyen Thai Hoc, Ba Dinh, Hanoi.
(Source: NDO)
.