Exhibition of silk paintings gathers five famous Vietnamese painters
ABO/NDO - A silk painting exhibition titled "Silk 2022" took place at Anh Duong Art Space with the participation of five famous names in the world of Vietnamese silk painting: Vu Dinh Tuan, Bui Tien Tuan, Nguyen Duc Toan, Luu Chi Hieu, and Nguyen Thi Hoang Minh.
Painting on silk is a technique that has existed for centuries in the art industry. Modern Vietnamese artists of silk paintings were born in the 1930s. Since that time, Vietnamese artists have both inherited traditional values and created new ways of drawing with the breath of the times.
At the exhibition "Silk 2022", the image of women today is exploited by painter Bui Tien Tuan in a very different and personal way. The women in Bui Tien Tuan's paintings are urban girls who are not afraid to express themselves with all personalities and shapes.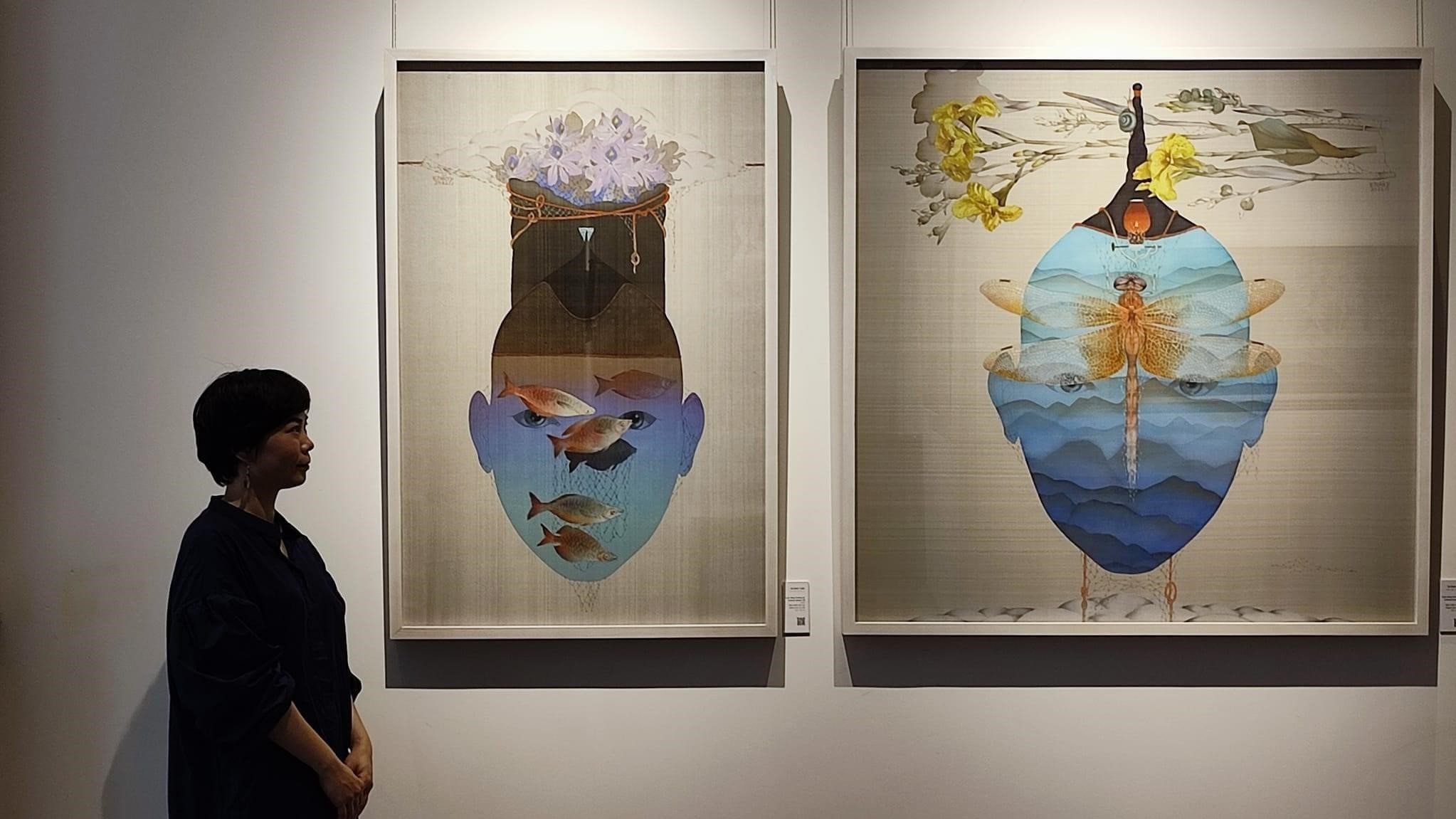 At the event.
With author Vu Dinh Tuan, his silk paintings often exploit the beauty of nature such as the early morning birdsong and the gentleness of wildflowers on the roadside.
Nguyen Duc Toan's paintings may save on colour but are rich in tone, with details of sharpness, sophistication and elegance.
Meanwhile, Luu Chi Hieu brings a surreal space woven by layers of nature and objects.
For female artist Nguyen Thi Hoang Minh, her paintings exude the softness and purity of silk, suitable for all emotions, dreams and sincere charms.
The exhibition "Silk 2022" will take place from now until August 7, 2022, in the Anh Duong Art Space, at the Long Bien Golf Club building, 918 Regiment area, Phuc Dong, Long Bien, Hanoi.
(Source: NDO)
.