Curtains raise for Hanoi Stage Festival 2022
ABO/NDO-The Hanoi Stage Festival 2022 officially opened at Dai Nam Theatre on the evening of September 25.
The event has been held biennially since 2014 by the Vietnam Association of Stage Artists (VASA) and the Hanoi Municipal Department of Culture and Sports.
Speaking at the opening ceremony, VASA Chairwoman, People's Artist Trinh Thuy Mui, said that, following the success of the previous editions, the 2022 festival aims to provide a venue for participating art troupes to share their experience, thereby improving their performance skills and creating more high-quality works to meet the increasing demands of audiences.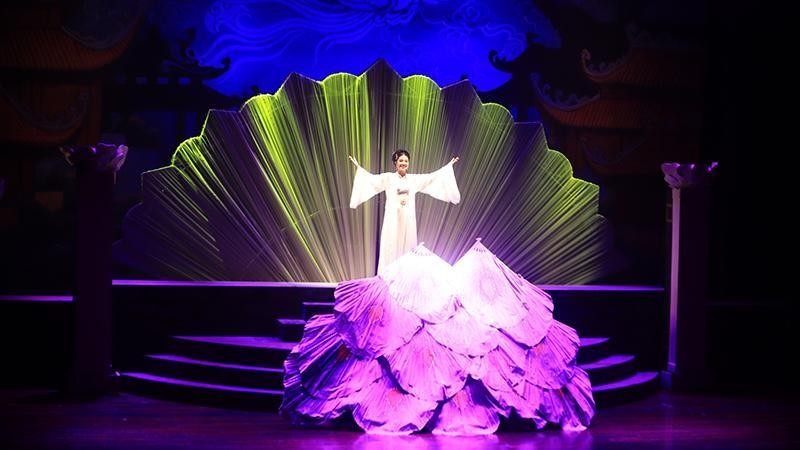 An excerpt from a stage play performance at the opening ceremony.
This year's event features 13 plays, in assorted forms of drama, 'cheo' (Vietnamese traditional opera), 'cai luong' (reformed opera), and circus acts, performed by 13 art troupes including Hanoi Cheo Theatre, Vietnam Cai Luong Theatre, Song Viet Performance Organising Company, Sen Viet Theatre, and Le Ngoc Theatre.
The plays will be brought to the stages of the Military Theatre, the Dai Nam Theatre, and the Military University of Culture and Arts.
The most outstanding entries will be honoured at an award ceremony which is set to be held on October 2 at Dai Nam Theatre.
(Source: NDO)
.