Exhibition displays national treasures and antiquities of Ha Nam province
ABO/NDO- On May 16, the Ha Nam provincial Department of Culture, Sports and Tourism opened an exhibition displaying national treasures and antiquities, which have been found in the province.
The event was held in response to the Ha Nam Provincial Cultural and Tourism Week 2023 and International Museum Day (May 18).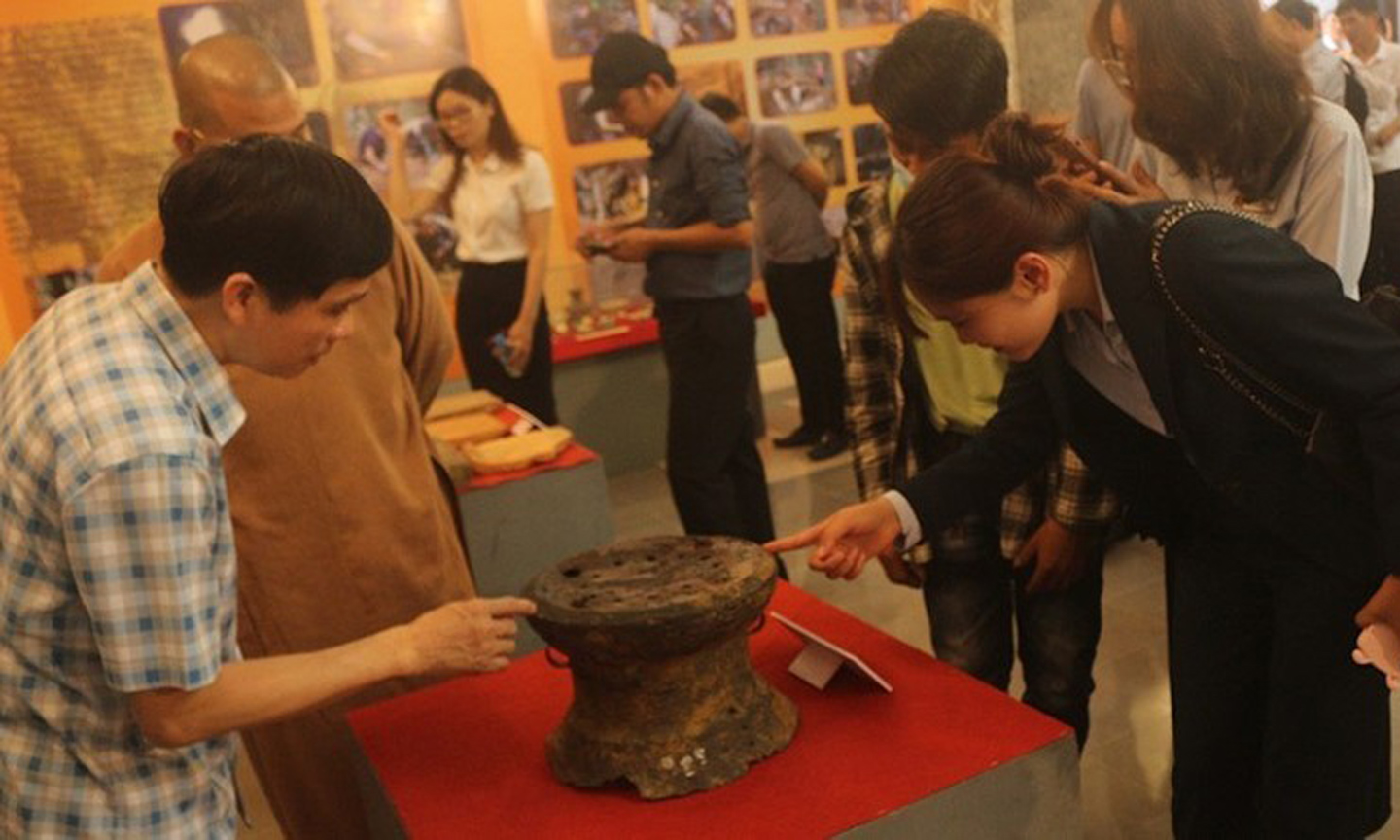 Works on display at the exhibition.
Speaking at the opening ceremony, Vice Chairman of Ha Nam Provincial People's Committee Nguyen Anh Chuc said, that the exhibition provides a good opportunity to promote the image, tourist destination, and traditional cultural values of Ha Nam province, to domestic and international visitors.
The ten-day exhibition introduces visitors to nearly 500 artefacts and images of archaeological excavations, at ancient religious sites in Ha Nam province.
The artefacts include bronze drums, ceramic vases, Kinnari statues, and architectural decorative items. They date back from 2,000 years ago under Dong Son culture, to Vietnam's feudal dynasties.
(Source: NDO)
.