Winners of 4th De Men Award for Children honored
ABO/NDO- Winners of the 4th De Men Award for Children were honored at a ceremony held at the Vietnam News Agency's headquarters in Hanoi on May 31. The event was held on the occasion of the International Children's Day.
Speaking at the event, General Director of the Vietnam News Agency (VNA) Vu Viet Trang said that the Award, which was held by VNA's The Thao & Van Hoa (Sports & Culture) Newspaper, has gone through three editions, contributing to nurturing the spiritual lives of children and young talents in literature and arts.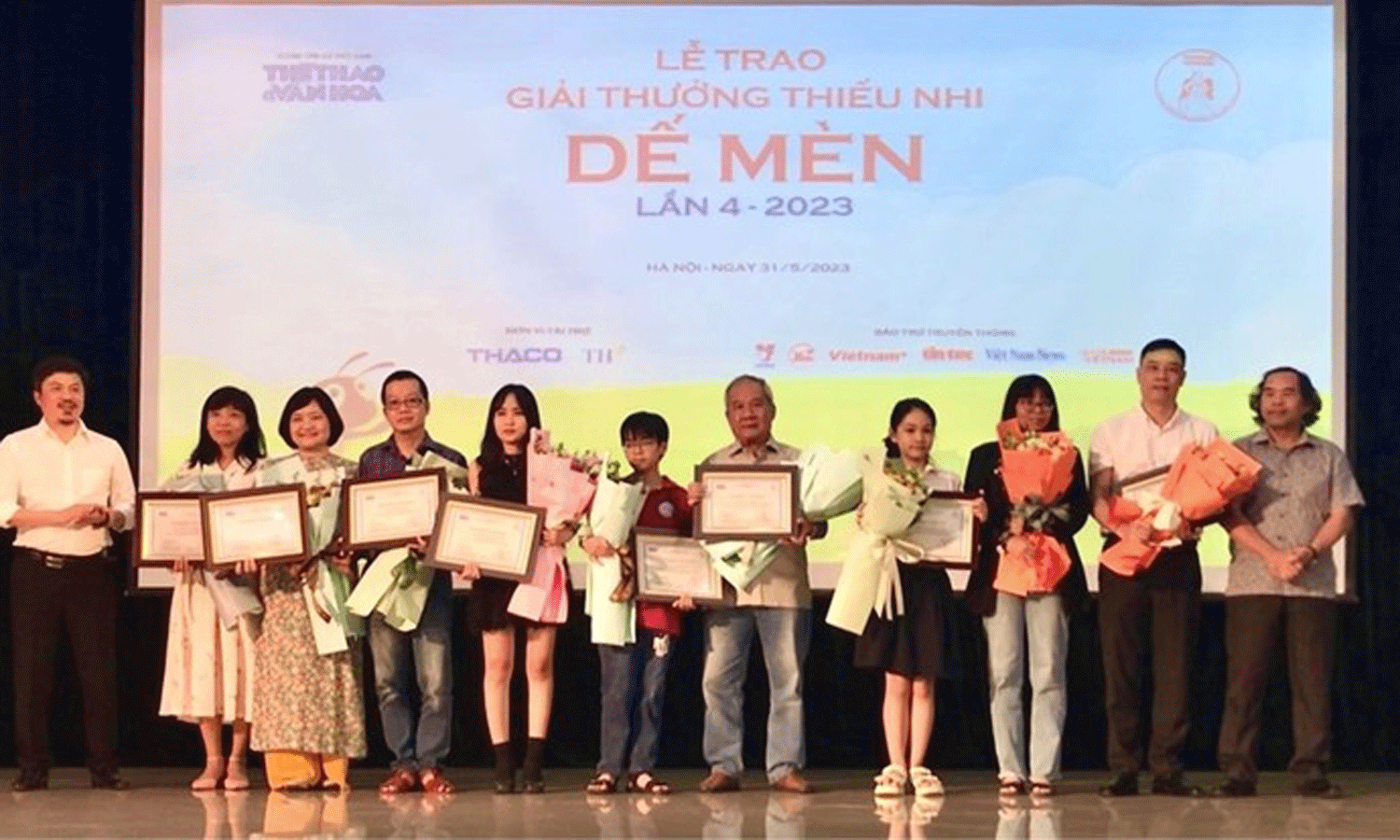 At the event.
It is the first time after a two-year absence that the organising board has found the winner of the grand prize of the "De Men Award for Children".
This year, the organising board received 121 entries, and 10 were selected for the final round.
Writer Tran Duc Tien was awarded the "Hiep si De Men" (Cricket Knight) Prize.
The collection of works for children by writer Tien, including "A lô!... Cậu đấy à?" (Hello! Is that you?) and 10 other books have made him eligible for the esteemed award.
(Source: NDO)
.