Analytica Vietnam 2023 attracts 150 units
ABO/NDO- The seventh International Trade Fair for Laboratory Technolo g y, Analysis, Biotechnology and Diagnostics (Analytica Vietnam 2023), will take place in Ho Chi Minh City from April 19-24.
The information was released at a press conference in Ho Chi Minh City on April 17.
Analytica Vietnam 2023 will feature the participation of 150 units from various countries, including Germany, France, the US, Switzerland, the UK, Singapore, China, Japan, India and Vietnam.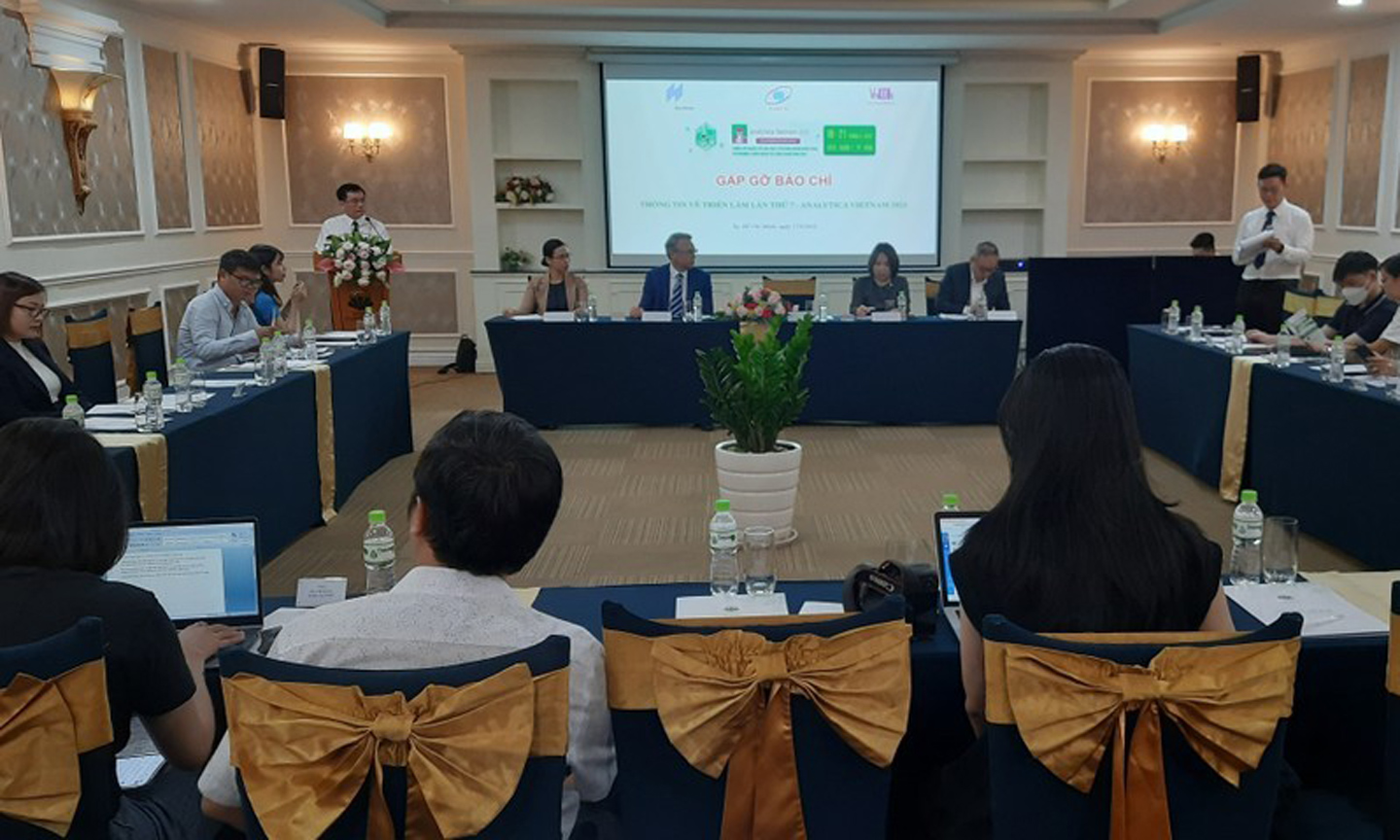 An overview of the press conference for Analytica Vietnam 2023.
This is also a big event bringing together leading experts in the laboratory technology, analysis and biotechnology industry in Southeast Asia.
Analytica Vietnam 2023 will display and introduce outstanding equipment technologies, including liquid chromatography-quadrupole time-of-flight mass spectrometry, energy dispersive X-ray fluorescence spectrometer, ALPHA II compact FT-IR spectrometer, and automatic potentiometric titrator.
According to Vu Anh Tuan, Deputy Director of National Agency for Science and Technology Information, in addition to the display of technologies and products, a wide variety of international seminars will also be held, with the participation of leading experts from Vietnam and abroad.
Analytica Vietnam 2023 will be an opportunity to help Vietnamese scientists, businesses, hospitals and analysis, testing and diagnostic agencies, have access to advancedand modern technologies and equipment.
(Source: NDO)
.