67 communes of Tien Giang province launched the new rural communes
ABO – On August 5, the Tien Giang Provincial People's Committee held a conference to preliminary review the work of new rural building in the second quarter of 2019 and deploy the direction and tasks of the last 6 months of 2019.
Chairman of the Tien Giang provincial People's Committee Le Van Huong chaired the conference with Vice Chairman of the Provincial People's Committee Pham Anh Tuan, Tran Van Dung as well as leaders of the departments and agencies.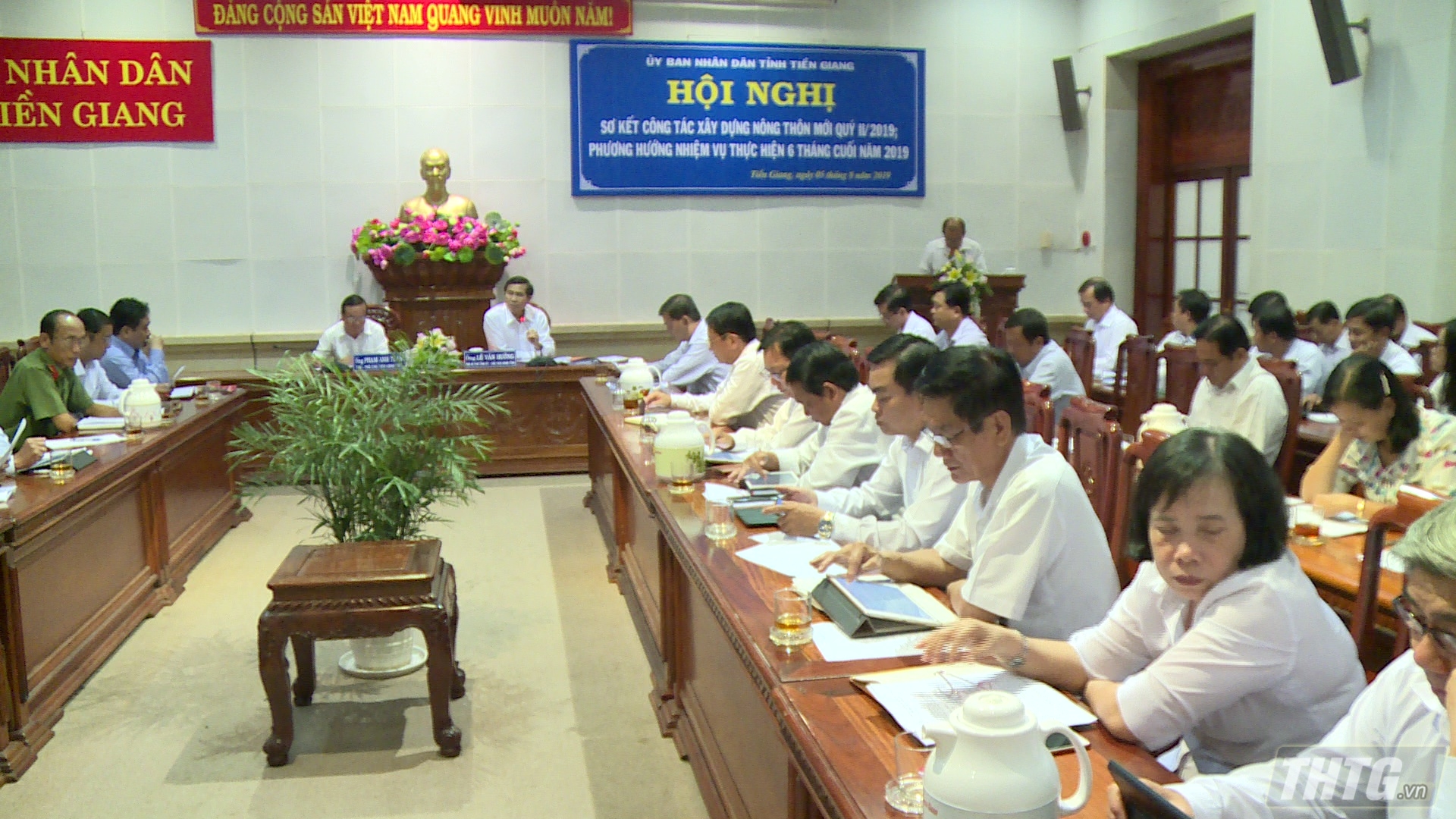 At the conference.
According to the report of the Tien Giang provincial Steering Committee of the National Target Program on new rural building, in June and July 2019, the province recognized 7 more communes meeting the new rural standards. The number of new rural communes od the province is now 67 communes. The average number of criteria achieved in the province is 15.5 criteria. The province will strive to launch 26 new rural communes including 3 communes in 2019, as planned.
According to the general assessment, the progress of new rural building of communes is ensured according to the proposed plan. Until the end of the year, the province will assess and introduce eligible communes; at the same time, directing localities to stabilize and improve the quality of the achieved criteria and maintain the new rural communes launched earlier.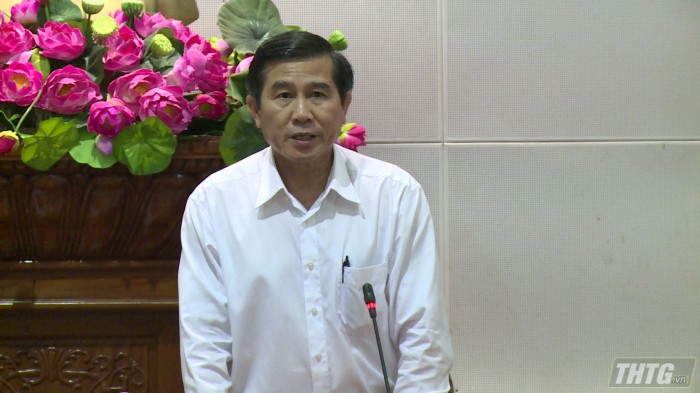 Chairman of Tien Giang provincial People's Committee Le Van Huong speaks at the conference. Photo: thtg.vn
Speaking at the conference, Chairman of Tien Giang provincial People's Committee Le Van Huong emphasized: The progress of implementing the criteria so far is still slow compared to the plan, so the branches and localities need to review the status of the criteria, especially the Steering Committee members must often cross-check at the facility to promptly help the communes solve difficulties.
It is necessary to concentrate on solving the criteria that the new rural building communes are facing such as the criteria of electricity, schools and health criteria, etc ... to achieve the targets set in 2019. The movement of new rural building must be ensured to go in-depth and sustainable in each of the present and future criteria.
(According to thtg.vn – Translated by HUU CHI)
.