Deputy PM extends Buddha's birthday greetings in Bac Ninh
ABO/NDO- Deputy Prime Minister Tran Luu Quang visited Buddhist temples on May 29 to extend greetings to monks, nuns and Buddhist followers on the occasion of Buddha's birthday.
On behalf of Party and State leaders, Deputy PM Quang wished health and peace to all Buddhists, as well as a joyful celebration of Buddha's birthday.
At the Phat Tich Temple in Tien Du District, Quang performed the Buddha bathing ceremony.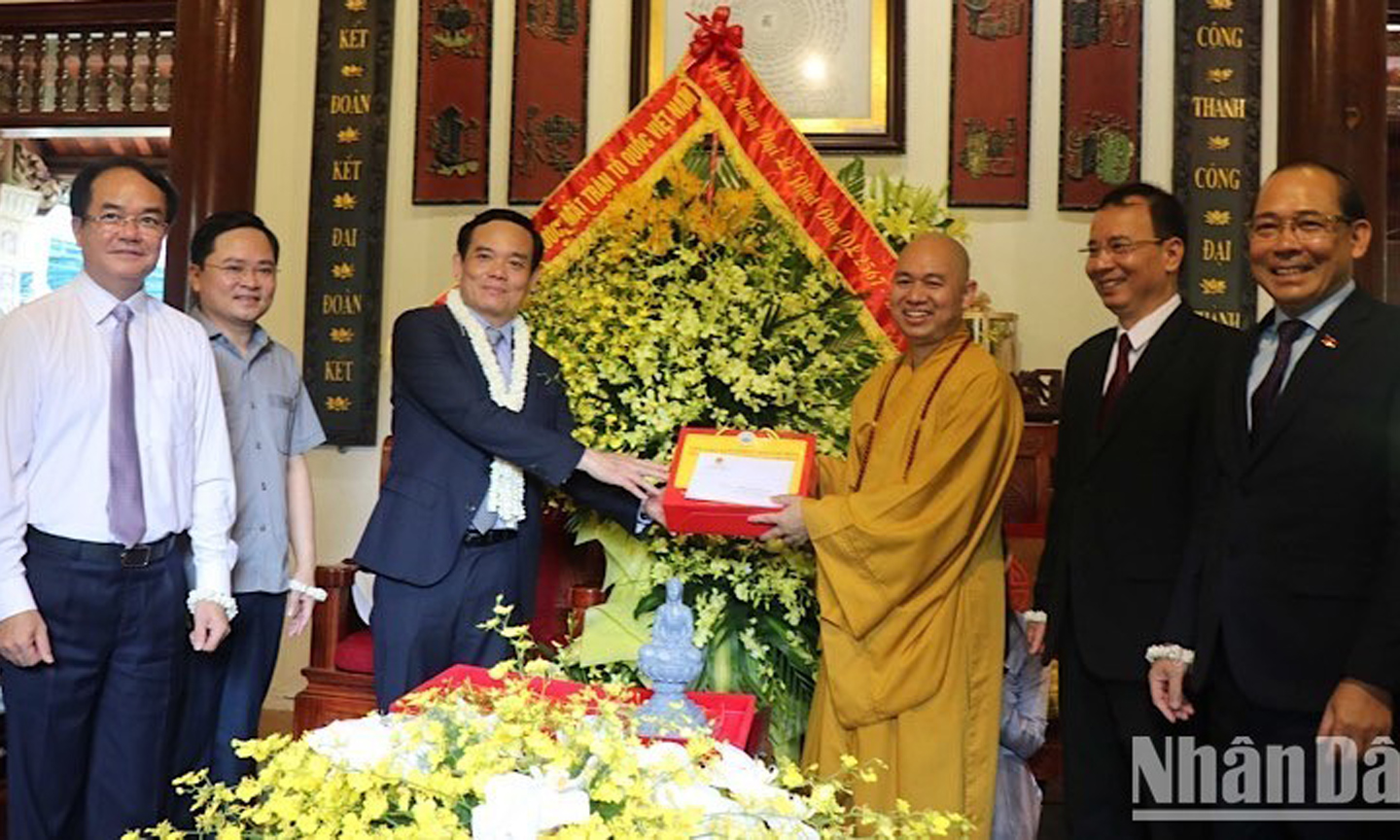 Deputy PM Tran Luu Quang extends Buddha's birthday greetings in Bac Ninh Province.
He stated that during 2,000 years of presence in Vietnam, Buddhism has always accompanied the nation's development, making active contributions to all fields, especially charitable activities and joint efforts to overcome the COVID-19 pandemic.
The Deputy PM said he highly appreciates the contributions of senior Buddhist leaders in strengthening national unity and implementing social security policies.
For their part, Most Venerables Thich Thanh Dung and Thich Duc Thien thanked the state for facilitating the development of Buddhism and affirmed that Buddhist monks, nuns and followers will join hands with the Party and State in building a beautiful and prosperous country.
(Source: NDO)
.