Vietnam seeks to build safe society against natural disasters
ABO/NDO- The National Steering Committee on Disaster Prevention and Control collaborated with UNICEF in Vietnam to hold a meeting in response to the national week on disaster prevention on May 20 in Hoi An City, Quang Nam Province.
The week, which runs from May 15 to 22, aims to raise awareness and responsibility of the people and authorities in disaster prevention to build a safe society against natural disasters, for the country's sustainable development.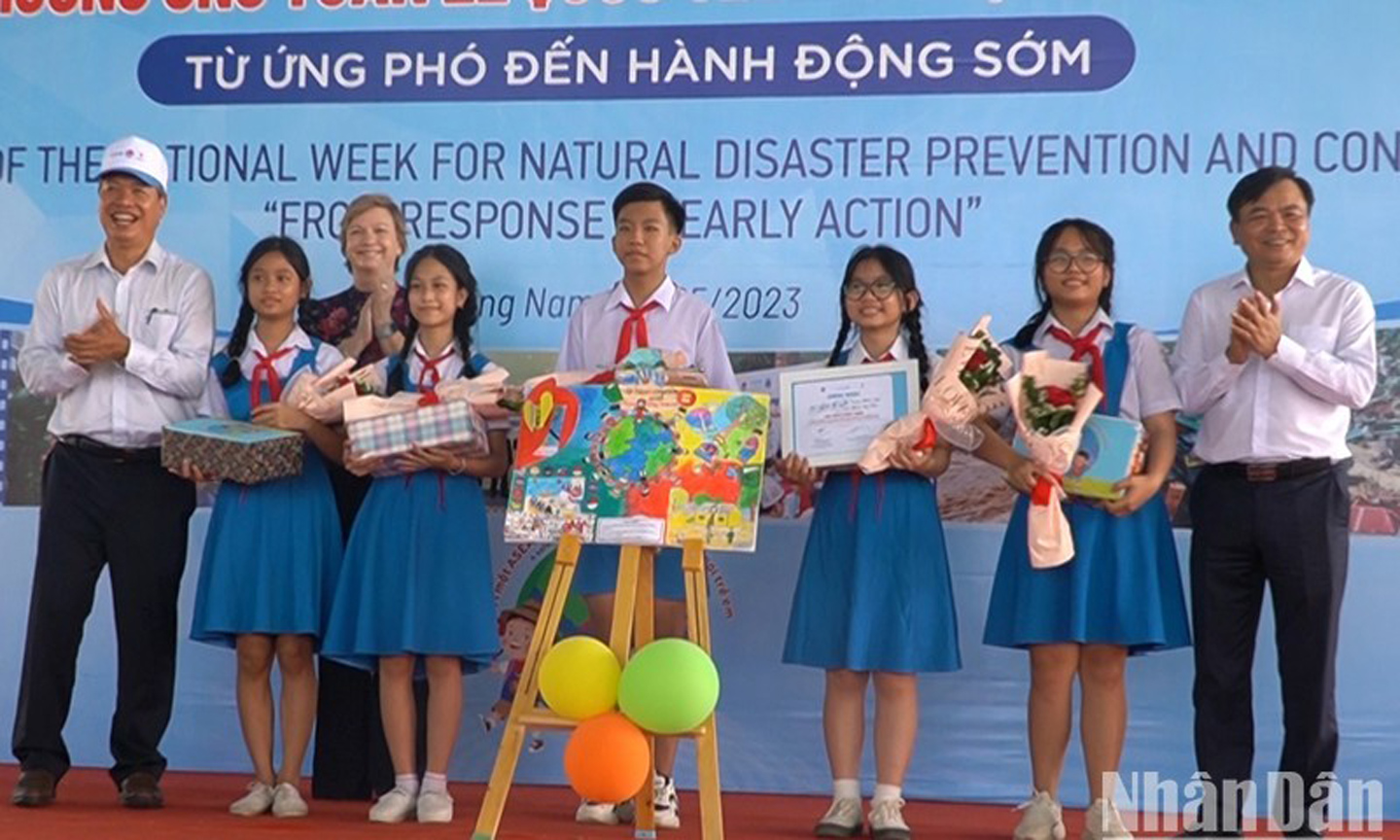 Delegates present awards to winners of a painting contest on disaster prevention.
According to Deputy Minister of Agriculture and Rural Development Nguyen Hoang Hiep, natural disasters have occurred more frequently and severely in recent years, affecting the lives and properties of people, among which children are the most vulnerable.
The central region, including Quang Nam Province, is particularly hit hard by heavy rains, flooding, flash floods and landslides, causing huge losses, added Hiep.
The meeting in Hoi An was one of the activities held in response to the week in Quang Nam, which also included training youth union officials on disaster prevention, a knowledge contest and a painting contest on disaster prevention for schoolchildren.
(Source: NDO)
.