Vice President visits workers in coal industry in Quang Ninh
ABO/NDO- Vice President Vo Thi Anh Xuan held a working session with the Vietnam National Coal and Mineral Industries Group (TKV) and met TKV workers in Quang Ninh province on May 12, on the occasion of the Workers' Month and the Action Month for Labour Safety and Hygiene.
She praised and acknowledged the efforts of the coal industry in overcoming difficulties, especially during the COVID-19 pandemic, to take care of the lives of workers, contributing to boosting the socio-economic development of Quang Ninh province, as well as ensuring national energy security.
The Vice President expressed her pride in Quang Ninh province, as it is the cradle of the Vietnamese working class. In particular, the coal industry has a long history of development, making a significant contribution to the cause of national construction and defence.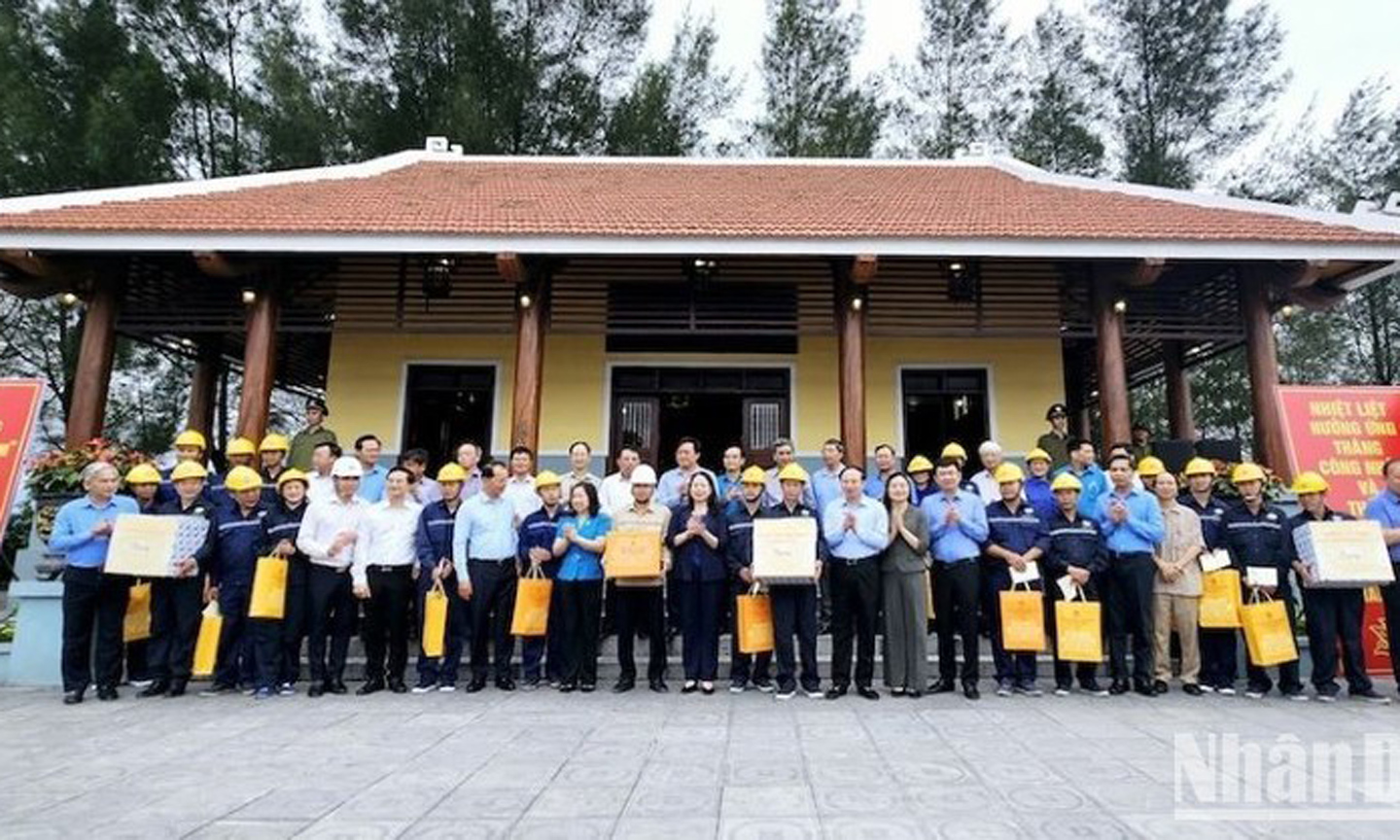 Vice President Vo Thi Anh Xuan presents gifts to workers in the coal industry. (Photo: NDO).
She noted that the Party and State always pay great attention to the working class and their mission, including workers in the coal industry.
She suggested Quang Ninh province continue to support the coal industry and have solutions to promote the sustainable development of the coal industry, an important industry of the country.
During her visit, the Vice President presented gifts to workers at Deo Nai Coal JSC and Thong Nhat Coal Company in Cam Pha City, Quang Ninh Province.
According to the TKV, the group reported a record-high revenue of 166 trillion VND (over 7 billion USD) in 2022, despite the COVID-19 pandemic, up 28% over 2021. The group currently has 94,000 workers.
(Source: NDO)
.