RCEP strengthens Vietnam's trade position: report
ABO/NDO – Vietnam's membership of the Regional Comprehensive Economic Partnership (RCEP) continues to strengthen the country's trade position , helping also with its post-pandemic recovery, according to a new report.
In its report entitled "Vietnam-RCEP: Opportunities and Challenges", Standard Chartered said Vietnam's major exports such as IT, garment, footwear, agricultural products, cars and telecommunications will benefit from the trade deal.
With 90% of tariffs between the signatory economies to be eliminated in the next 20 years, the RCEP is expected to lay the groundwork for a new supply chain in the region, as part of which Vietnam plays a key role.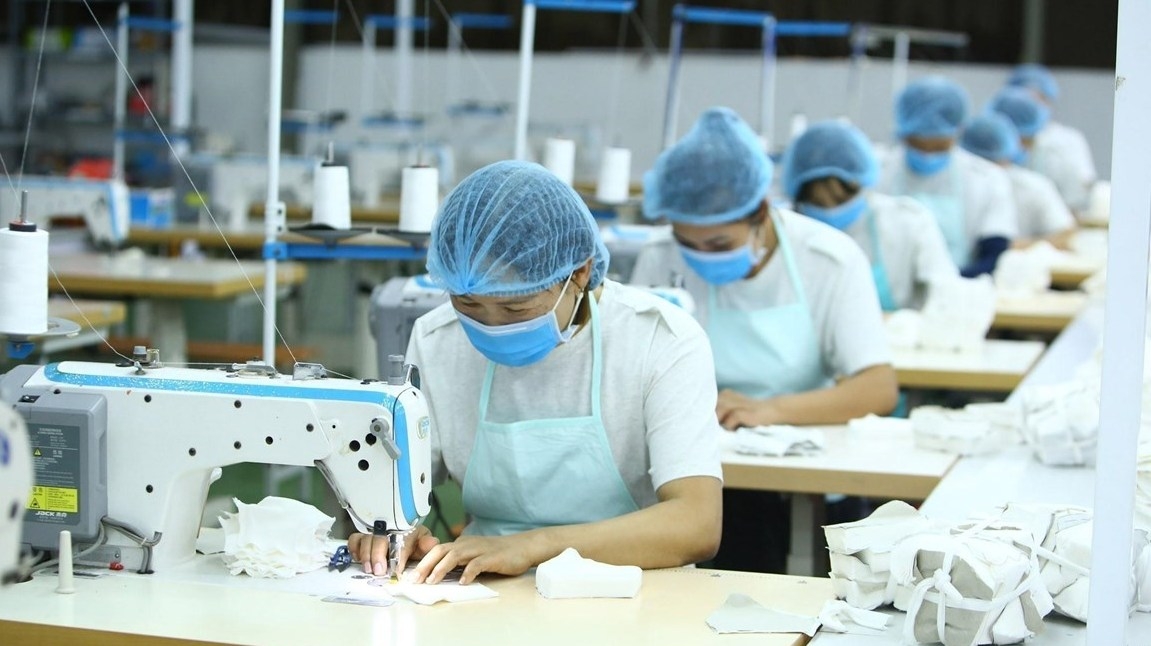 Garment is one of Vietnam's exports to benefit from RCEP. (Photo: VNA).
Standard Chartered said small and medium-sized enterprises, which account for 98% of total enterprises in Vietnam and contribute 40% of GDP, are ready to benefit from the RCEP, which offers them opportunities to strengthen their supply chains.
The bank added that Vietnam will continue to benefit from its role as an alternative manufacturing hub as companies adopt strategies to diversify their supplies.
According to experts at Standard Chartered, the RCEP is expected to boost Vietnam's exports, support its current account balance and help attract more foreign investment.
An earlier report by the World Bank also stated that Vietnam could be the country to benefit most from the RCEP.
The RCEP comprises of ten ASEAN countries, China, the Republic of Korea, Japan, Australia and New Zealand. The pact was signed in November 2020 in Hanoi and took effect on January 1, 2022.
The 15 countries account for nearly one third of global GDP and one quarter of global trade.
(Source: NDO)
.