Programme honouring Outstanding Vietnamese Entrepreneurs of 2022 launched
ABO/NDO - The Vietnam Chamber of Commerce and Industry (VCCI) held a ceremony to launch the programme honouring Outstanding Vietnamese Entrepreneurs of 2022, on July 30.
First held in 2006, , with 800 typical entrepreneurs having been honoured and awarded titles across its eight editions, this year, following the success of previous programmes, the VCCI issued a new review regulation, with many important innovations pioneering openness and transparency in assessment.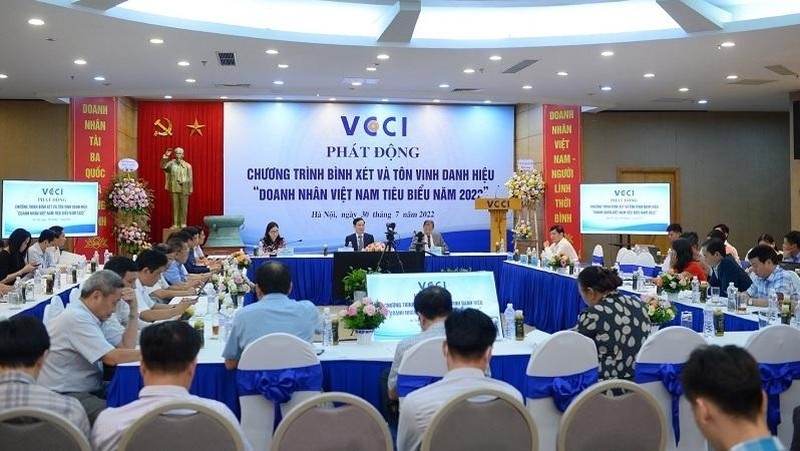 At the event.
In terms of criteria, for the first time, business ethics is considered and evaluated as the top criterion. Candidates must be typical representatives according to six rules of business ethics in Vietnam of the Code of Business Conduct and Ethics for Vietnamese Entrepreneurs published by VCCI on May 19, 2022, on the occasion of the 132nd anniversary of President Ho Chi Minh's birthday.
Regarding the review process in particular, records are not only voted on as before, they are also put through actual appraisal. The review council will set up working groups of experts and press representatives to each enterprise to verify details and at the same time meet and discuss directly with the candidates.
VCCI will collect all the comments of delegates participating in the launch ceremony to perfect and best implement this year's programme.
(Source: NDO)
.