Vietnam's domestic tourism continues to see strong growth
ABO/NDO - The Vietnamese domestic tourism market continued its strong recovery with searches for destinations in July surging eight times compared to a year earlier, and three times against early March when tourism began to reopen.
According to the Vietnam National Administration of Tourism, Ho Chi Minh City was the most searched-for domestic destination, followed by Phu Quoc - the focus of this year's summer travel season.
Other popular destinations included Hanoi, Da Lat, Nha Trang, Da Nang, Vung Tau, Quy Nhon, Hue and Phan Thiet.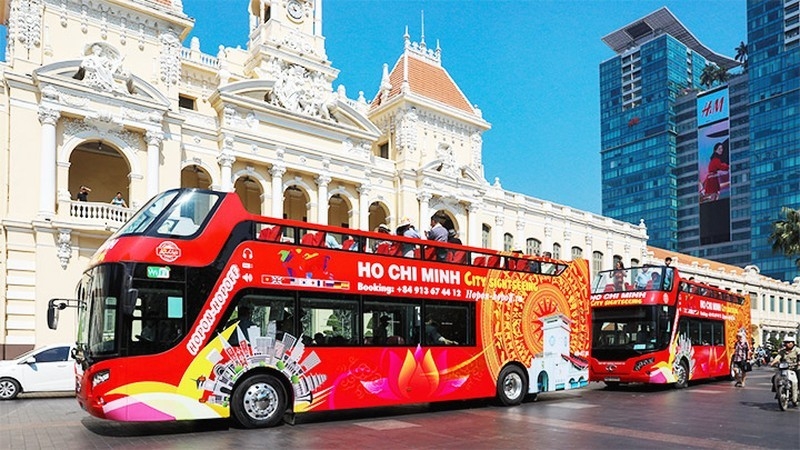 Ho Chi Minh City is the most searched-for domestic destination.
Chairwoman of the Ho Chi Minh City Tourism Association (HTA) Nguyen Thi Khanh shared that its member companies have recovered to about 60-70% of the period before the onset of COVID-19.
She said the city's tourism industry is rebounding thanks to higher travel demand, especially during summer.
The HTA is planning to host a forum on Vietnam tourism development connectivity in August, which is designed to provide enterprises with an opportunity to exchange and advertise their products and services.
The association will also work with the Vietnam Culinary Conservation, Research and Development Centre to organise four major events over the coming months to promote Vietnamese cuisine.
Vietnam's tourism sector is aiming to serve 65 million tourists in 2022, including 60 million domestic tourists and 5 million foreign visitors. The domestic target has already been achieved with 60.8 million in the first half of this year.
(Source: NDO)
.