Ho Chi Minh City hosts Analytica Vietnam 2023
ABO/NDO- The seventh International Trade Fair for Laboratory Technology, Analysis, Biotechnology and Diagnostics (Analytica Vietnam 2023) officially opened in Ho Chi Minh City on April 19.
Analytica Vietnam 2023 featured the participation of more than 150 leading units from 15 countries and territories with developed science including Germany, France, the US, Switzerland, the UK, Singapore, China, Japan, India and Vietnam.
The fair is introducing the latest, advanced and modern equipment and technologies in the field of laboratory technology, analysis, biotechnology and diagnostics.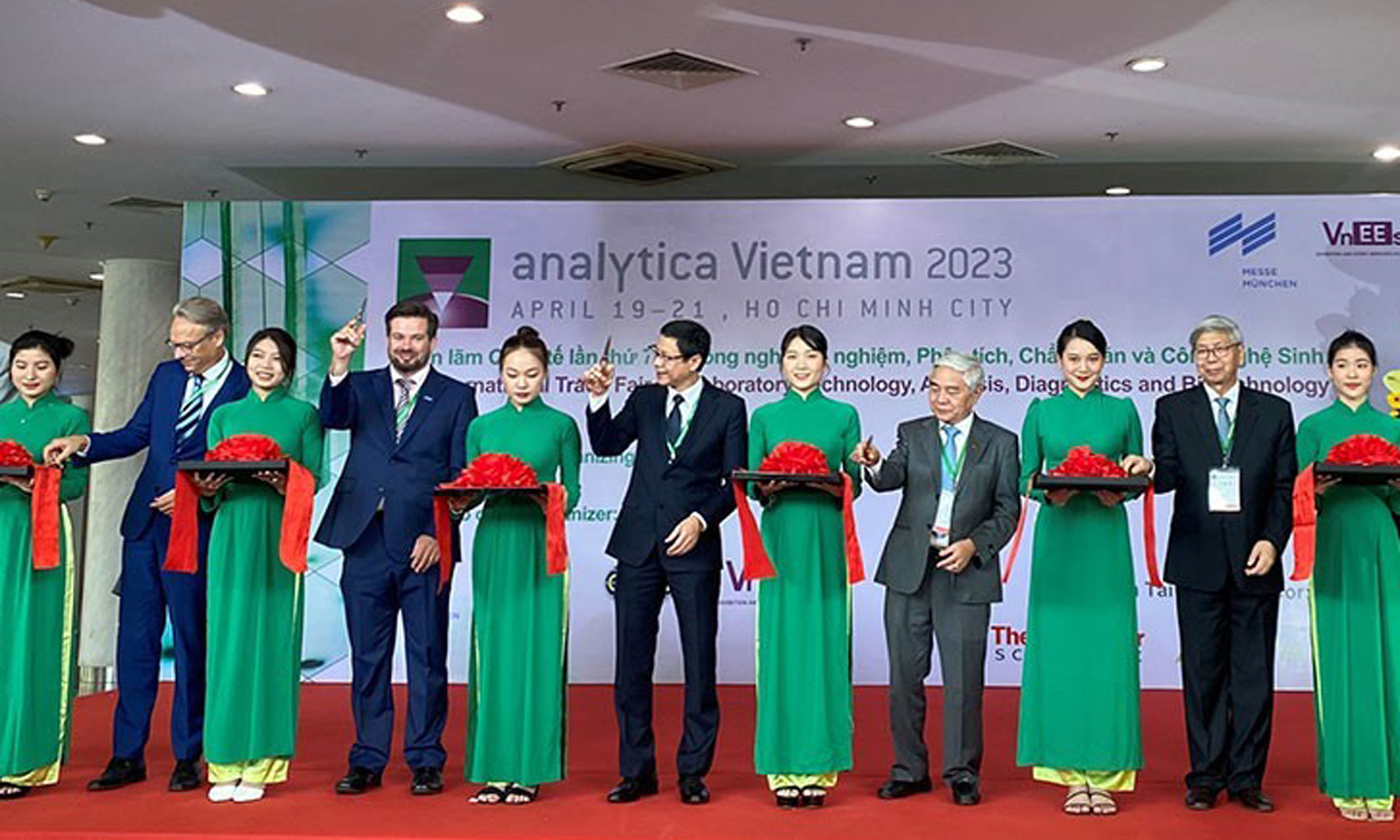 The riboon cutting ceremony for the Analytica Vietnam 2023. (Photo: NDO).
Analytica Vietnam 2023 is expected to not only be a chance for scientists and enterprises to learn about the latest technologies around the world but will also offer the most favourable conditions for academic exchange and international cooperation.
Thereby, businesses will improve the analysis and diagnostics technologies and techniques, aiming to create high-quality products that meet the demand for production, business, exports, scientific research, environmental protection and healthcare.
Analytica Vietnam 2023 brings together leading experts in the laboratory technology, analysis and biotechnology in Southeast Asia.
A wide variety of international scientific seminars will also be held within the framework of the fair, featuring the participation of leading experts from Vietnam and many other countries.
(Source: NDO)
.